Wendy and I have been in Washington State quite a bit this year.  We usually stay the night at her relative's home and then roam the highways of the I5.   The funny thing is that we usually end up at Alderwood Mall.  Wendy loves her Sephora and I like sitting in that one shop with all the massage chairs and devices.  One thing we did this time but never before was to visit Ruby's Diner.  It is basically at one end of the food court.  You really can't miss it.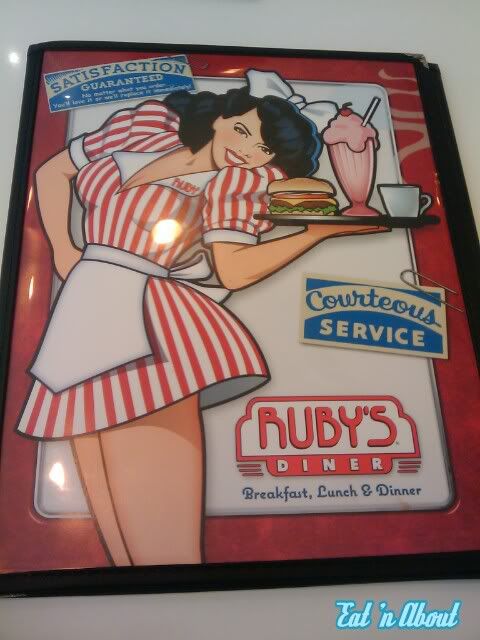 We didn't really plan to come here, but we knew it would a place to blog about.  It has a 1950-60s decorum and all the waitresses were dressed similarly.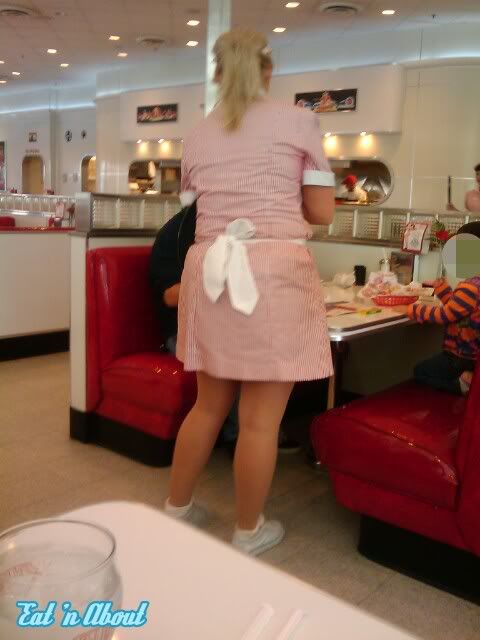 As evidence of my above statement regarding the waitresses.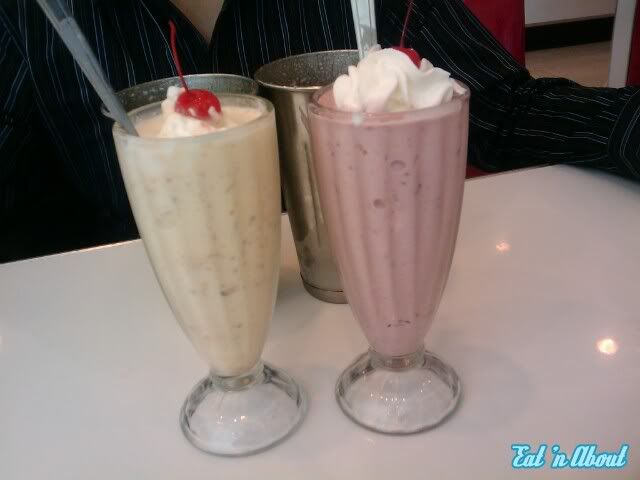 Yum.  First meal of the day for us were milkshakes!  Wendy chose the Vanilla Blackcherry while I got the Butterfinger.  Both were definitely sweet as expected.  I REALLY enjoyed the Butterfinger bits and loves chewing on them.  The Vanilla Blackcherry shake had bits of cherry pieces in there as well.  A nice start to our meals.
Filed under: American, Burgers, Casual Dining, Drinks, Travel, USA, Washington | Tagged: Alderwood Mall, burger, burger joint, Burgers, Casual Dining, diner, milkshake, Washington | Leave a Comment »