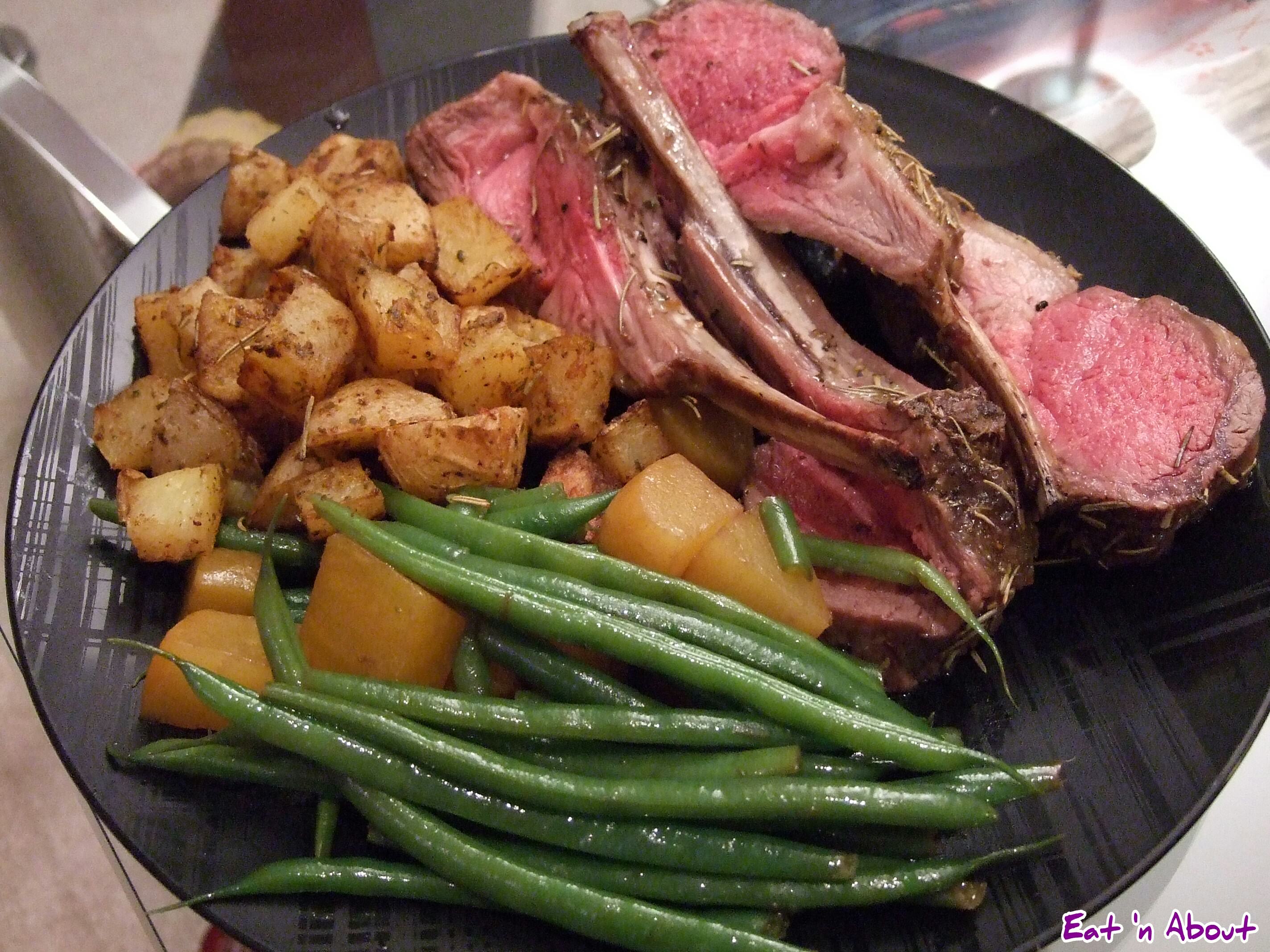 A coworker asked me to post more recipes; I think it's cuz she's getting married soon and needs some simple home cooking recipes to feed her soon-to-be-hubby =) So here's a simple lamb recipe for her to hopefully make one day to wow him!
Hitman and I collaborated on our Valentine's Day dinner.  We decided to stay in and prepare dinner together the day of ♥.
This is hands-down the fanciest dinner I've ever prepared in my life.  It's also probably one of the easiest.  We made Roasted Rack of Lamb with sides of Hitman's Roasted Potatoes (recipe handed down by his mom), and French beans with golden beets in a balsamic vinaigrette.  The sides took more work than the meat itself actually.  For this dinner I made the rack of lamb, and the French beans and golden beets side dish.
The beets were a bit of a happy accident since I didn't realize that boiling takes away much of the sweetness of the beets.  After boiling then tasting one plain I decided to whip up a quick vinaigrette to add some of the sweetness back into it.  Hitman was initially unimpressed with the boiled beets but after adding the vinaigrette he ended up loving them!  They also made a great cold salad as leftovers.  If you want to try the traditional option which is also delicious I'm including a simple roasted golden beets recipe as well.