I participated in the Hot Chocolate Festival last year with TDog and enjoyed our experience, so this year I am back!  This time I went with DoctorT to 49th Parallel Coffee + Lucky's Doughnuts for their entry into this year's festival!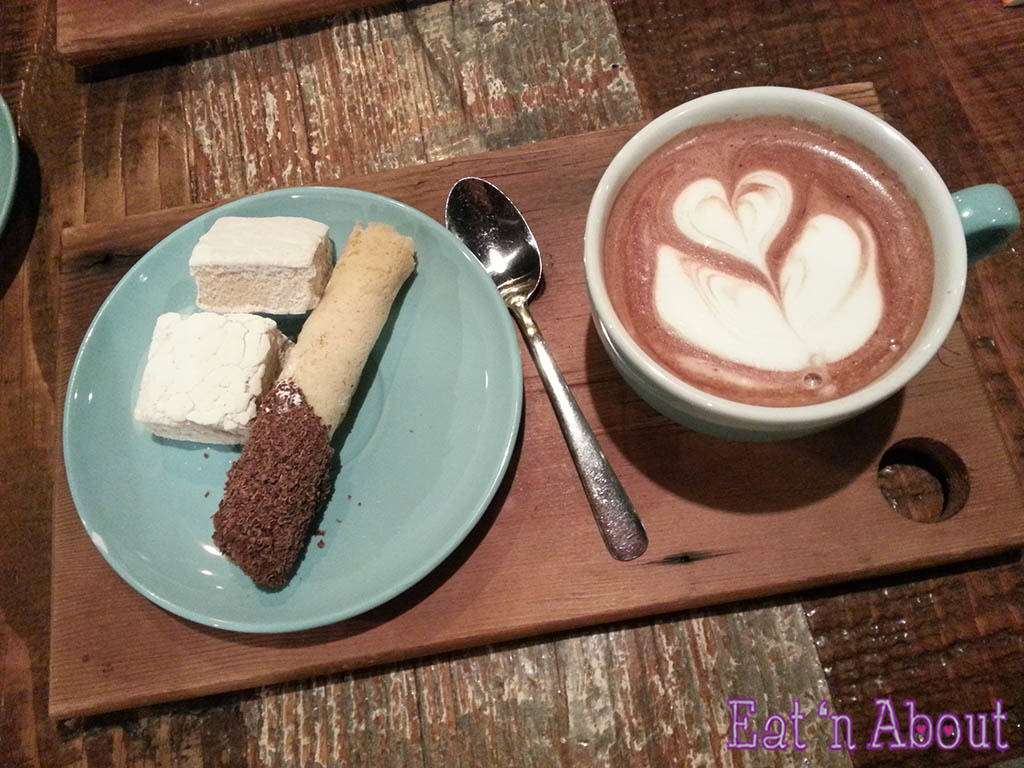 DoctorT let me have first dibs, so I picked The Lumberjack ($6) because spicy dark hot chocolate always intrigues me.
I thought the "spicy" would be the chili-type of spicy, but it was actually the nutmeggy, clovey type of spicy, which I really enjoyed.  There was a slight, just very slight kick.  I loved the fact that the drink was just lightly sweetened.  There are far too many places that serve overly sweetened drinks, of any sort.
My Lumberjack was served with two maple marshmallows and a chocolate covered wafer logs.  The maple marshmallows were pillowy and chewy, and the crackled "crust" was sort of crispy.  We really liked it.  The wafer log was a bit soft and cakey.