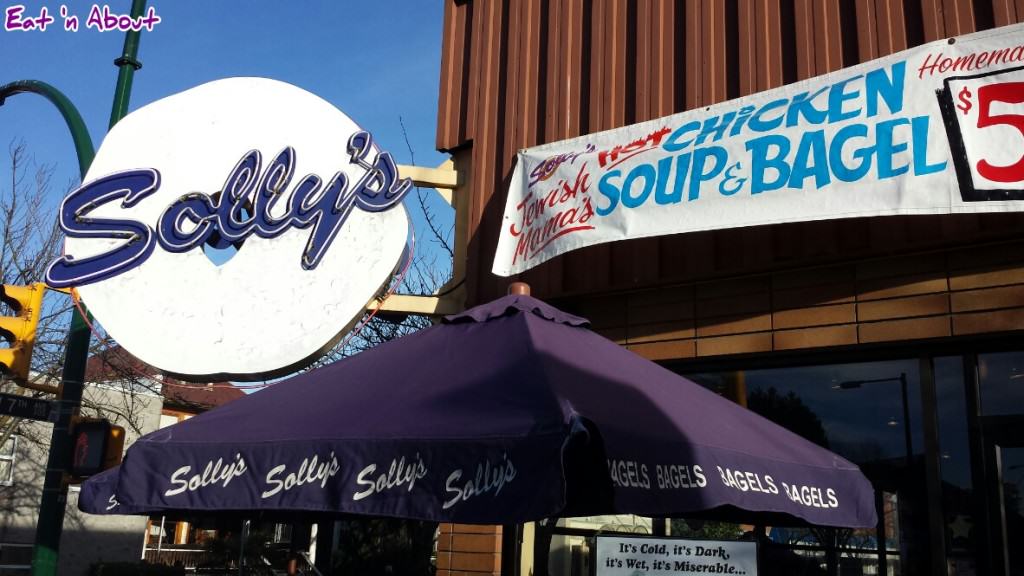 Wendy and I were looking for a quick snack around Broadway and Cambie, and Solly's Bagelry looked like it fit the bill.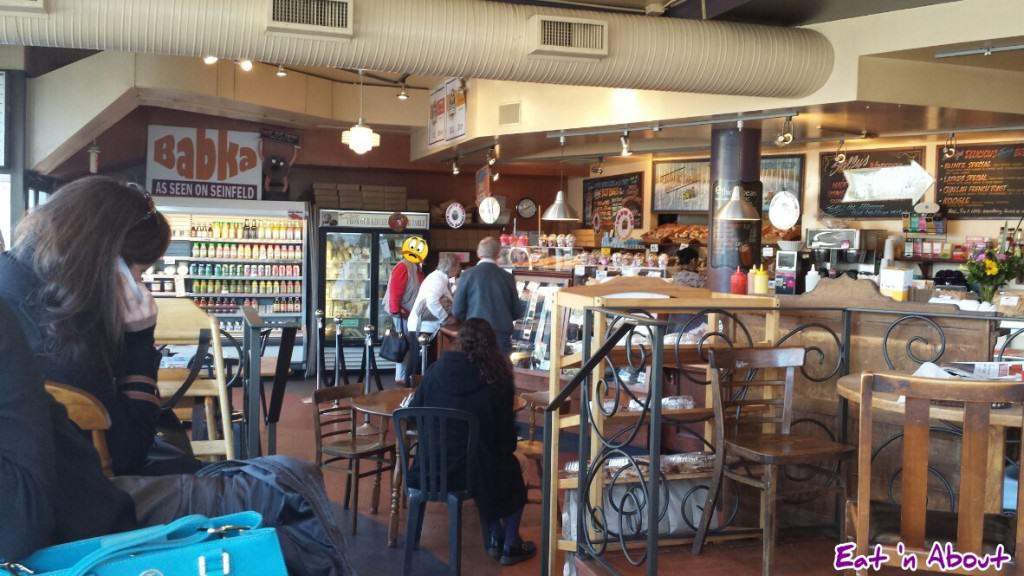 Once inside things got a bit more interesting, as we could see that Solly's wasn't just a bagel place, but a full Jewish bakery.  As the sign says, they carry babka but we didn't check to see if they have the debatably "lesser" cinnamon variety from the Seinfeld episode.  I love that show!
Side note – I had the pleasure of being served (and denied, of course) soup from Seinfeld's Soup Nazi a few years back at Greens and Beans. He makes regular charity fundraising trips to Vancouver so keep an eye out for local appearances if you're interested.  Or you could try our homegrown hero The Sandwich Nazi, who we've blogged about before.
They also carry lavash, but the version we saw on sale at Solly's Bagelry was a crisp version which looks much different from the fresh Turkish lavash we tried at Anatolia's Gate.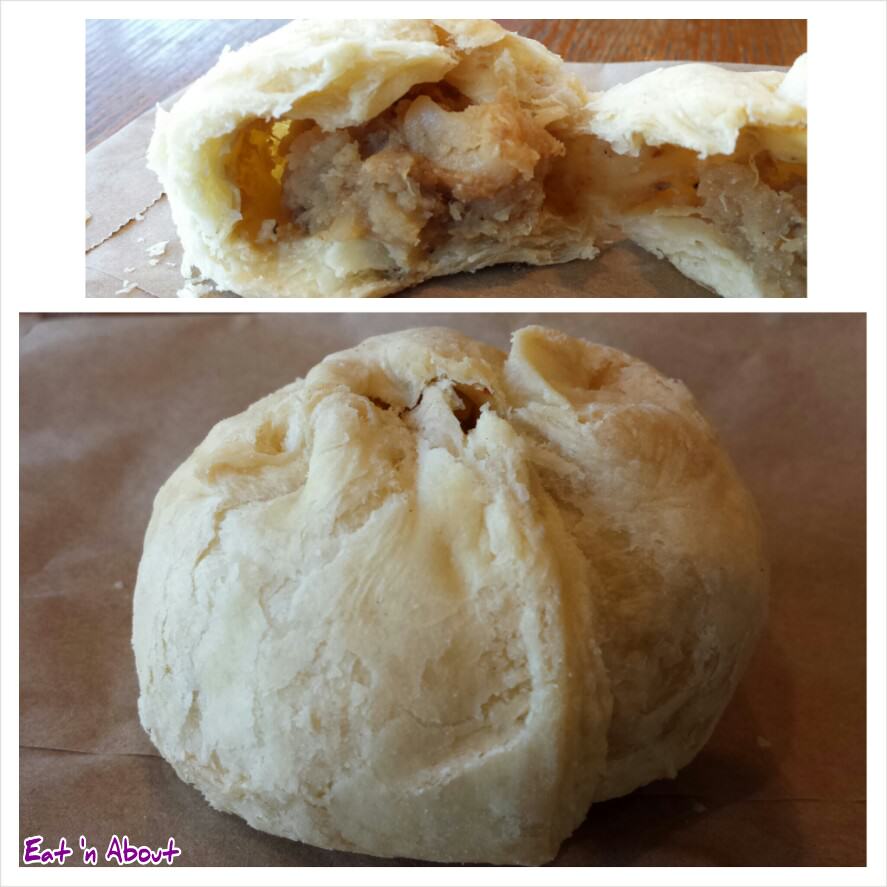 Knish is something I had heard of before (probably on Seinfeld again) but never tried.  My Potato and Onion Knish ($1.75) had a samosa-like filling surrounded by light, flaky crust.  It reminded me of Sweet Cherubim's baked samosas; both in the crust and the mild, pleasant filling.