Sorry Fannypack, but the real reason why I asked you to go with me to Bestie (a German restaurant in Vancouver's Chinatown) was so that I could name my post as such.  I used you I know, I'm sorry.  Hey at least we got a date and some Bestie/Bestie badges out of it right?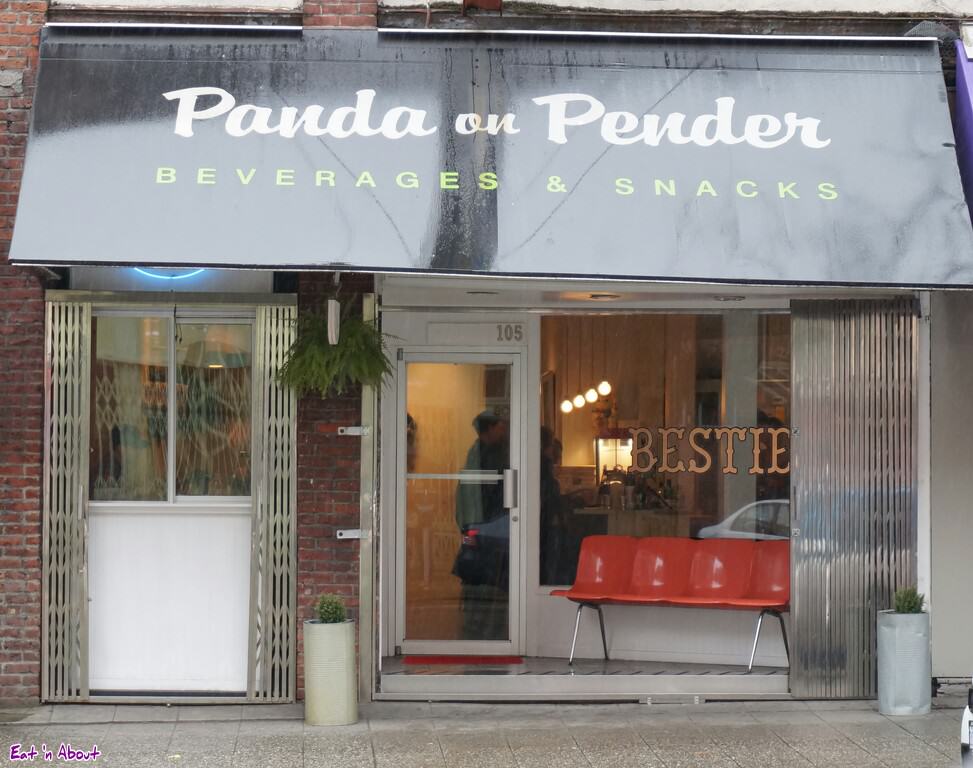 As we were driving on the approach to the location our GPS was suggesting was Bestie, we could NOT find the restaurant.  We decided to trust our GPS though, parked, and walked on.  We were across the street and STILL we couldn't find the restaurant, until by fluke, I saw the name "Bestie" on the window.  Not on the awning.  The window.  The one that's hidden in the shadows and partly behind the metal fence.  Why wouldn't you change your awning??  It was not especially easy to spot on the cloudy rainy day we visited.
Anyways…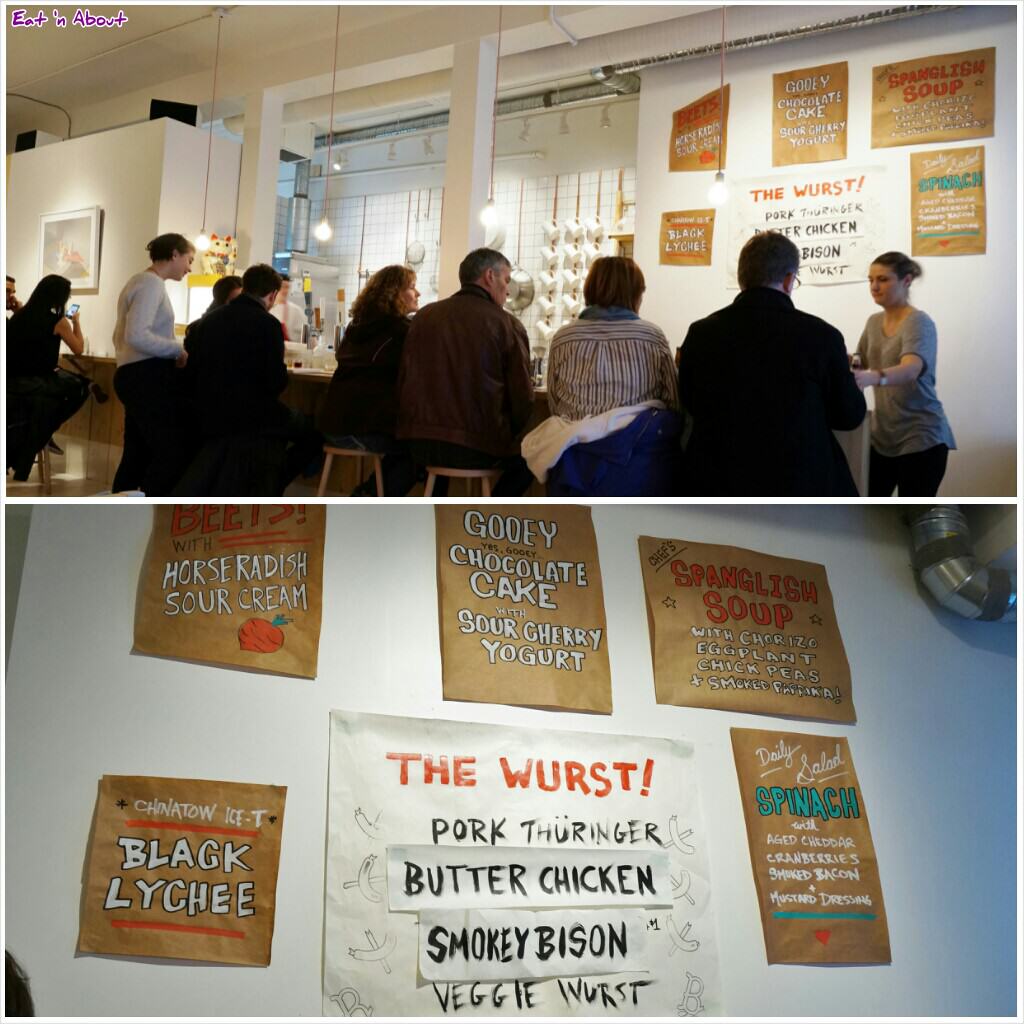 I did like the decor and lighting of the restaurant.  However I think they might have had the heat on high the day we were there.
The restaurant definitely has more of a hipster vibe than a Chinatown vibe.  There were very chillaxed servers in slicked-back hair and high-waisted jeans, male cooks with man-buns and torn white t-shirts, patrons with big black thick-rimmed glasses…you know, the works.  I guess that's what gentrification and "revitalization" does to what's supposed to be preserved as a historical heritage neighborhood.  But in the end progress is inevitable.
Enough of my pseudo-rant though.  On to the food!