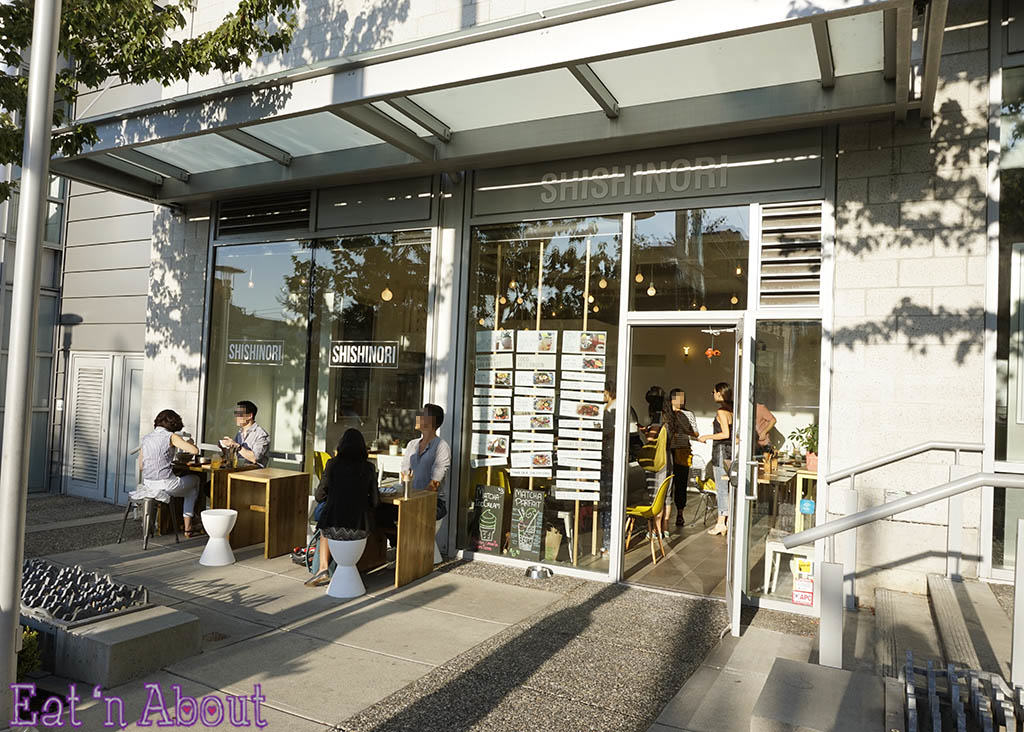 Fannypack and I have been at a running club for 3 weeks now, so we've been up and down a specific section of the Cambie strip for a while.  Now we've noticed a little new Japanese restaurant called Shishinori serving Japanese style cafe-ish food.  So we set a date to have dinner after one of our runs.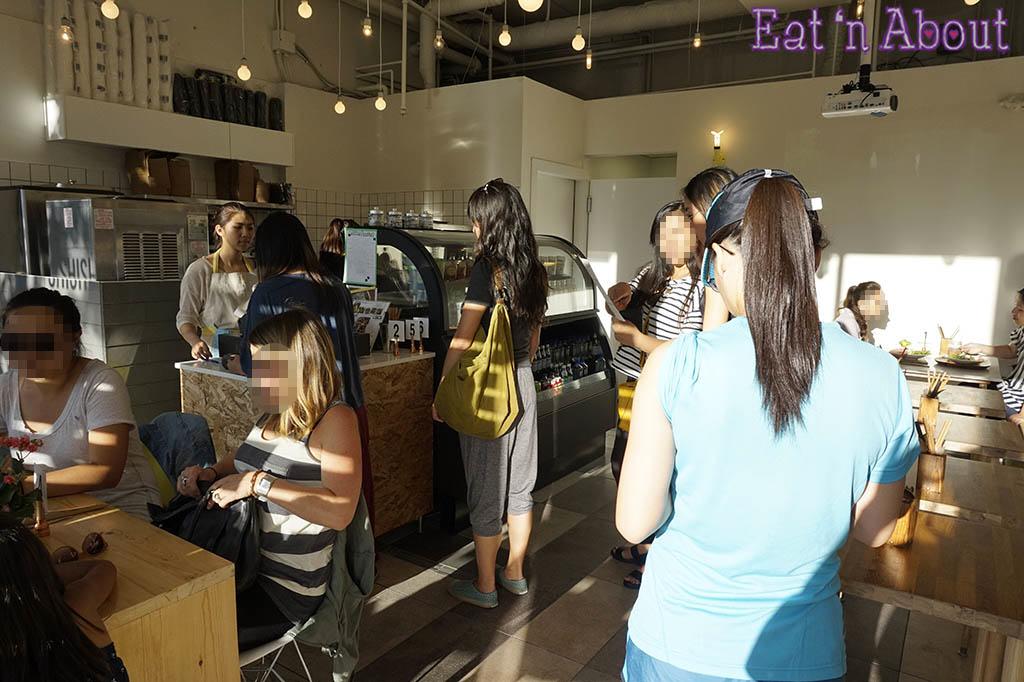 Shishinori has a pretty small interior but they did manage to squeeze in an ample amount of seating.  Come sunset though, most of the seats do get the sun in the face.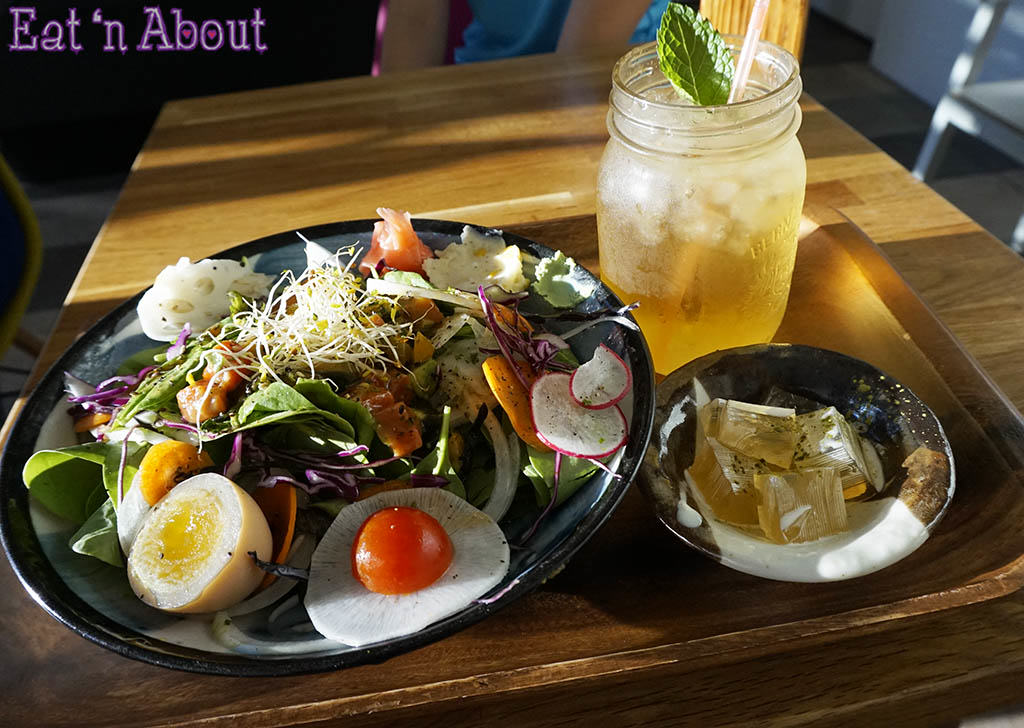 There was so much to choose from.  I did finally manage to choose the Wild Salmon Paradise Bowl ($10.50) and made it a combo for $2.50 more.  Actually, originally I wanted to get their Matcha Ice Cream Float with Mochi but was sadly informed that they're cleaning out their soft serve machine…so no dice =( and settled for the combo instead.