This trip to Korea was one fabulous foodie trip as I did not stop eating.  One of our most memorable meals was in Insadong for a taste of Korea's soy marinated raw blue crab gaejang.  Yes, raw crab.  Please don't be squeamish.  This was probably the yummiest meal we had.
We had pinpointed a restaurant in Insadong to indulge in this delicacy but we didn't anticipate how much there was to see there and so we lost track of time, and the restaurant we planned on going was close to closing for the afternoon, so we had to make other plans.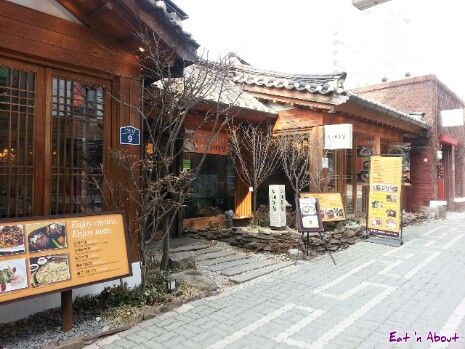 Luckily, we had been exploring a bit earlier in the day and had seen a few other interesting looking restaurants also offering this dish, so we decided to just pick one of them. Another lucky thing was that all the ones we saw were offering it for a bit cheaper too!!  The restaurant we ended up choosing was Doodaemon.
From what we've researched, Insadong is more a traditional and cultural city, so a lot of the original buildings and structures were retained. It seems like Doodaemon is one of them. Or else the designer did a very good job of keeping the old world charm alive.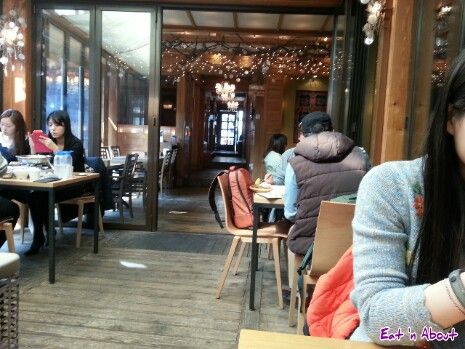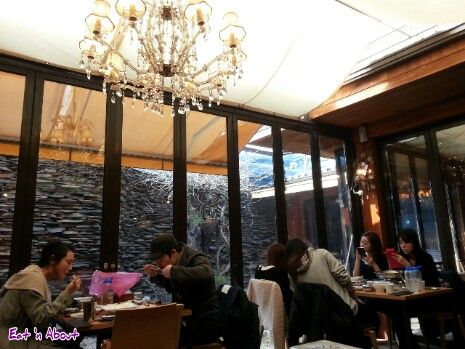 It's very chic-ly decored…pairing both old style wood with large, chandelier embellishments.  A thing we noticed though….it's March and many, many of the shops and stores still have their Christmas decorations up…even at the Incheon International Airport =/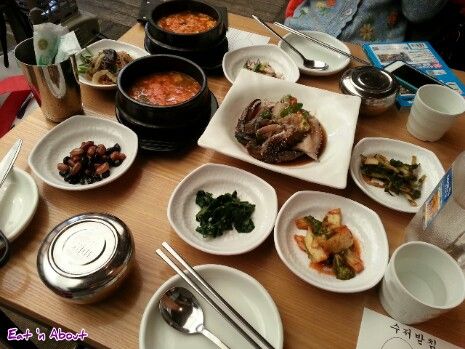 A single person serving of gegangjang was only $26, and it includes lots of banchan and a spicy seafood soup and rice. However we were not aware of that so we ended up ordering an extra seafood tofu hotpot… So we ended up with more food than we had wanted to order.
Filed under: Asia, Korean, Restaurant Reviews, Seafood, Travel | Tagged: Korea, Seafood, Seoul, Travel | Leave a Comment »