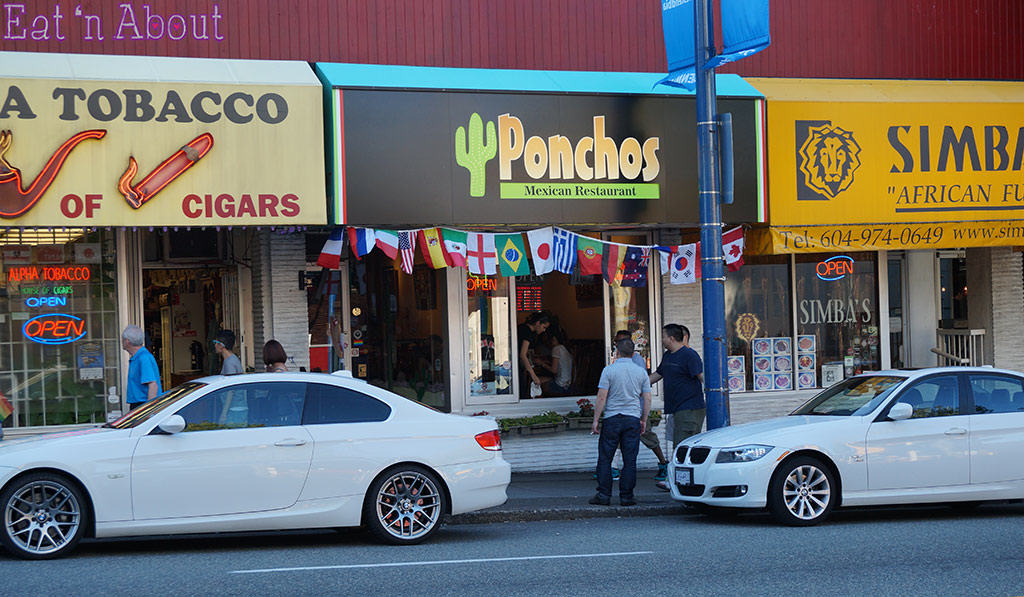 To wrap up our coverage of this year's Tastes of Latin America festival, we bring you a long overdue review of Poncho's Mexican Restaurant.  Poncho's is Vancouver's second-longest running Mexican restaurant, and they are the longest-running if you base it on never having moved locations.  They've been at the West End hub of Denman and Robson streets since 1988, and just celebrated their 26th anniversary this Canada Day!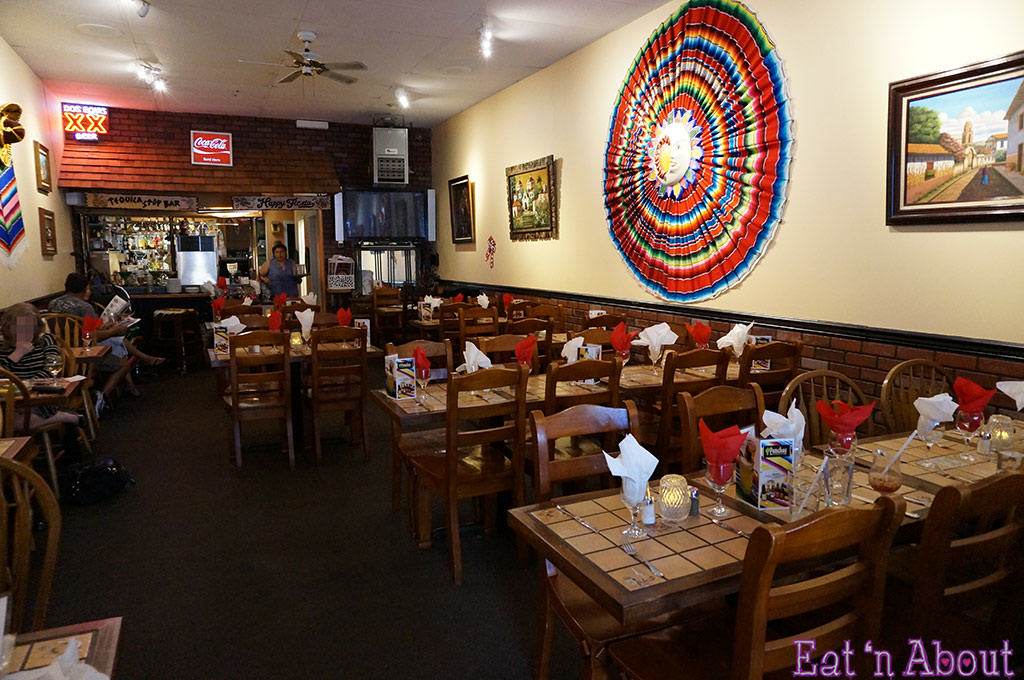 Staying in business that long must mean they are doing something right.  We chatted with owner Kaeta who is definitely part of Poncho's charm.  She is the friendly and outspoken owner/operator/server/entertainer (and also a former culinary instructor on Mexican cooking).  She is full of neat anecdotes about Mexican food and the stories behind the dishes.
Pandesally—my bro who came along for this review—and I also ran into an old friend of ours from Alberta at Poncho's.  He said whenever he's in town visiting he has to stop in at Poncho's for their flaming coffee…read on for more on that drinko loco!