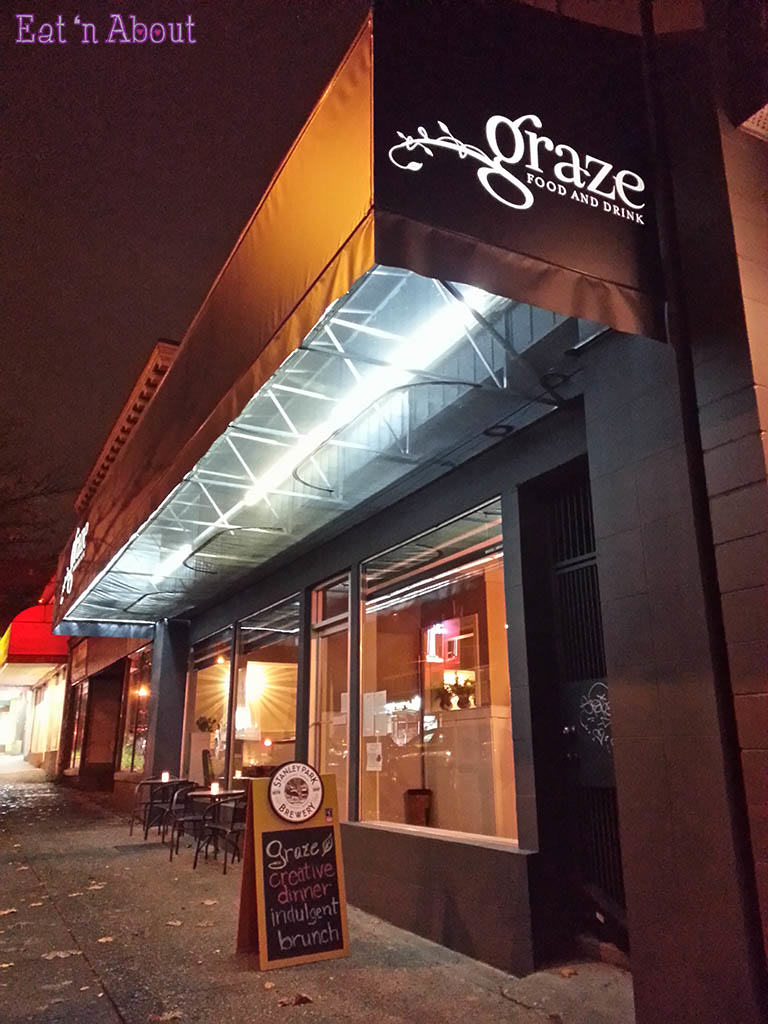 I must say, Graze Restaurant is making its way up there to becoming one of my top vegetarian restaurant in Vancouver
This would be my second time heading to Graze Restaurant for dinner. I wouldn't say I was wow-ed the first time, although it really wasn't bad at all. However, this second time around, I must say I really enjoyed my meal, both visually and gastronomically. I'll be honest though…it's probably all in the esthetics this time. The evening we went it was still pretty sunny and fair-weathered. Not too windy and not to hot, it was mild enough for me to actually be okay with having the meal in the patio. I must say it was pretty nice.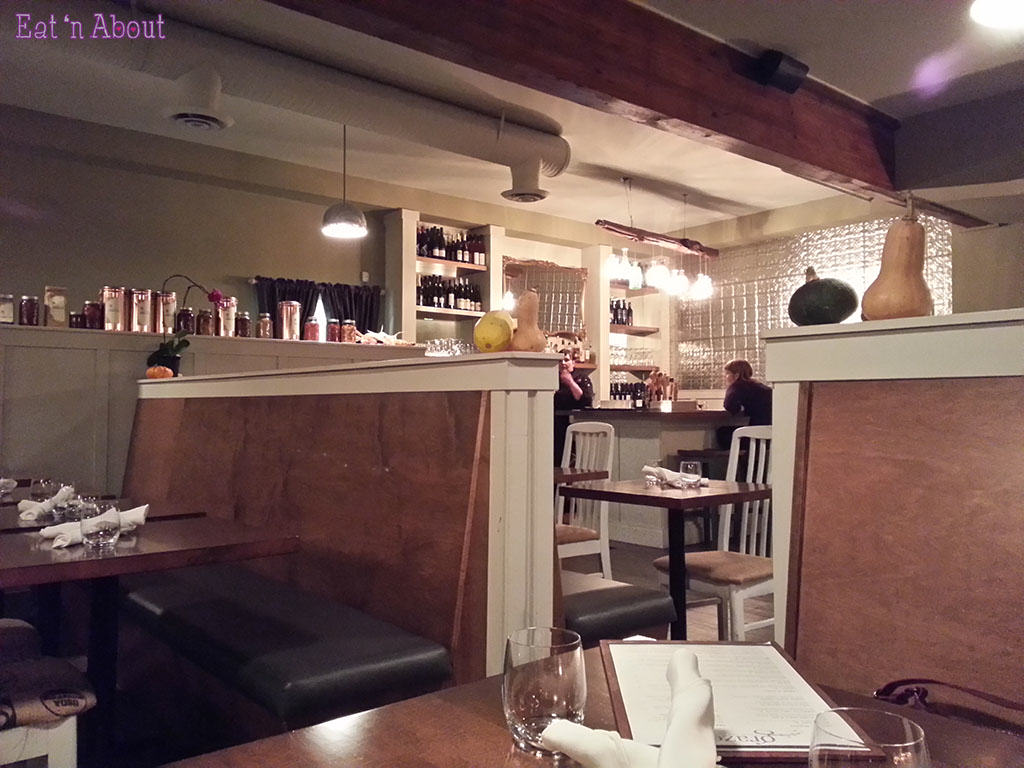 These pictures are from my first visit.  It was a darker time back then…(Autumn!!).  Some selections of food aren't available anymore, so I won't blog about those.  Besides, the food this time was far more exciting to me. We came to Graze with a coupon in hand which gave us a free appetizer with the order of an entree. We chose the Gaspacho Salad ($10).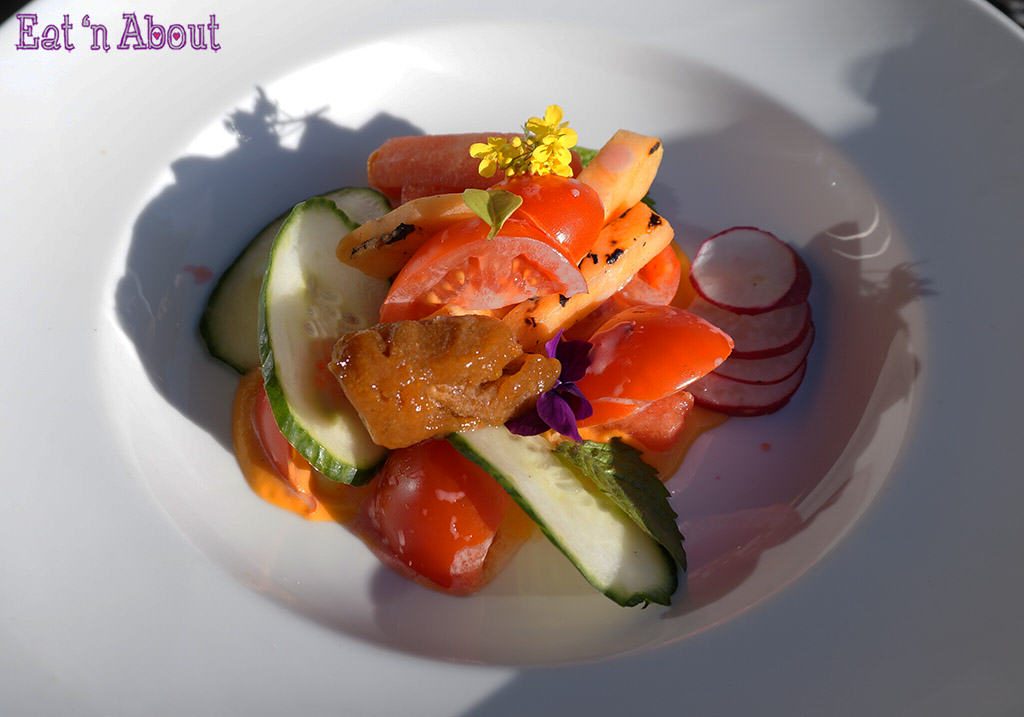 GASPACHO SALAD Heirloom tomato, cukes & grilled melon in raspberry vinaigrette, tomato-mint sorbet. Isn't it a beaut? It was such a colorful dish. So much so that I felt refreshed just looking at it. The edible flower bunches on top (mustard? chinese broccoli?) just matched the season so well. The components themselves were not much to talk about, but when dipped with a bit of the tomato mint sorbet, everything changed. It instantly refreshes the palate without being too overwhelming. And grilled melons eaten on a patio is always a treat. Continue reading →