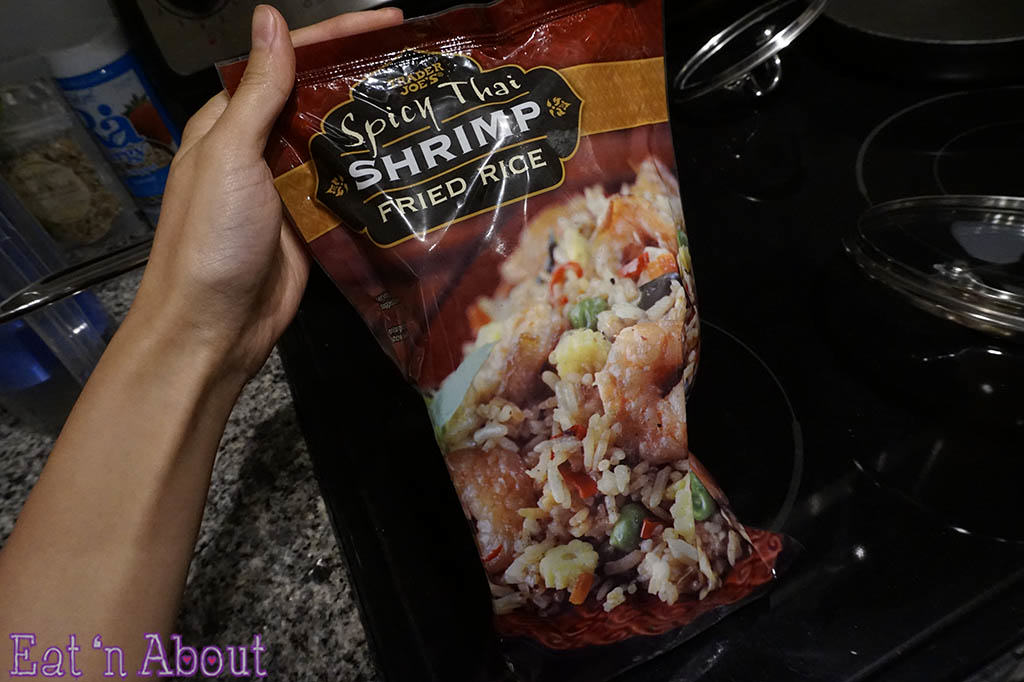 On a recent trip to the States, Aunt Aggy had recommended a frozen entrée from Trader Joe's to me.  It's the Trader Joe's Spicy Thai Shrimp Fried Rice ($3.99USD I believe….).  She had raved and raved about it so I had to try it.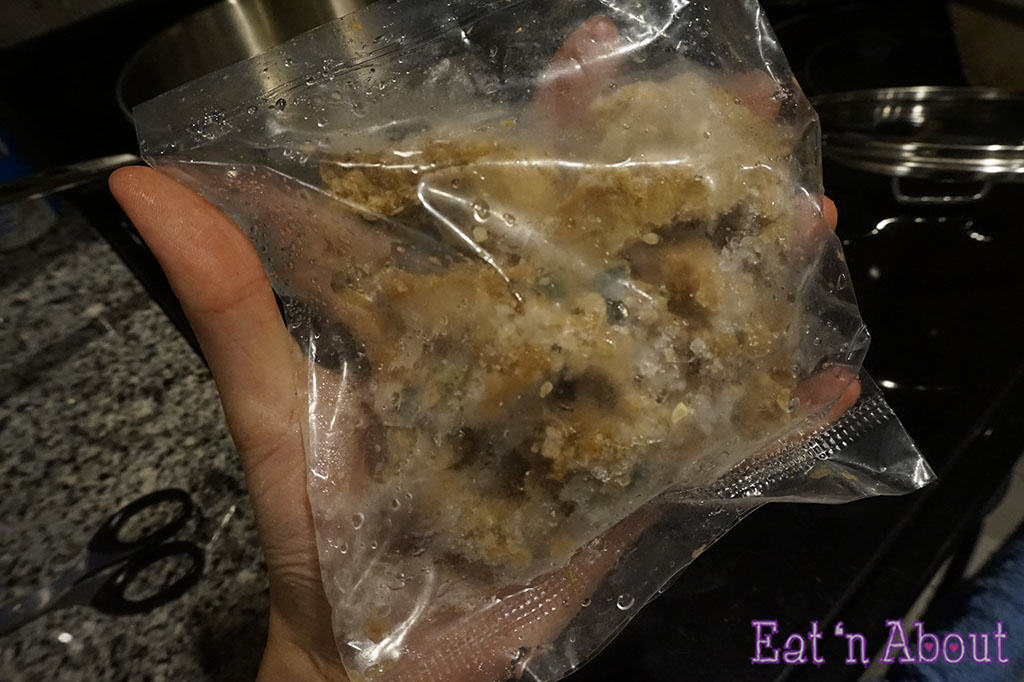 The shrimp portion is in a separate baggy from the rice blend portion, probably because they're raw shrimp.  However they seem to be breaded or something, or at least seasoned.  There were 10 pieces in total, decent sized.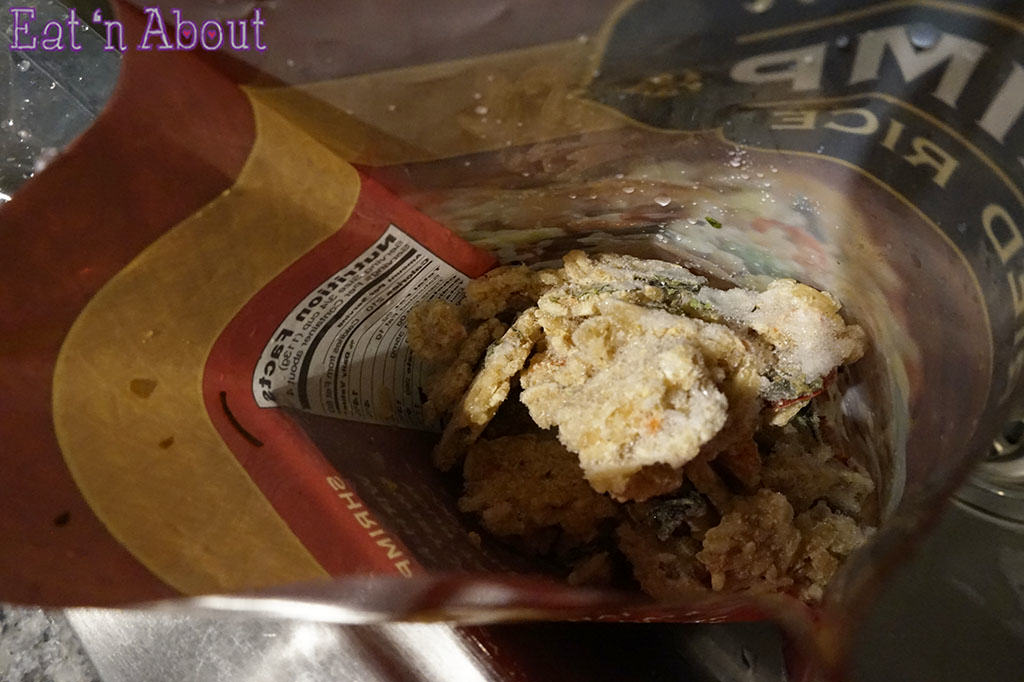 The rest of the rice blend portion is below.  It looks like chunks of ice but you can clearly see the ingredients and herbs.  Prominently there's Thai red chili pieces, thai lime leaf, and basil leaf.  Veggie-wise there's peas, carrots, and baby corn.