A lot of my dining choices have to do with Masterchef.  The choice to go to Campagnolo was no exception.  In one episode, the challenge was to make gnudi, which is a ricotta-based gnocchi-like Italian dish, except there's no potatoes in it.  I've never heard of gnudi before and it sounded delicious, so off to Google I went to see if anywhere in Vancouver offers it on their menu.  That my friends…is how the trip to Campagnolo came to be.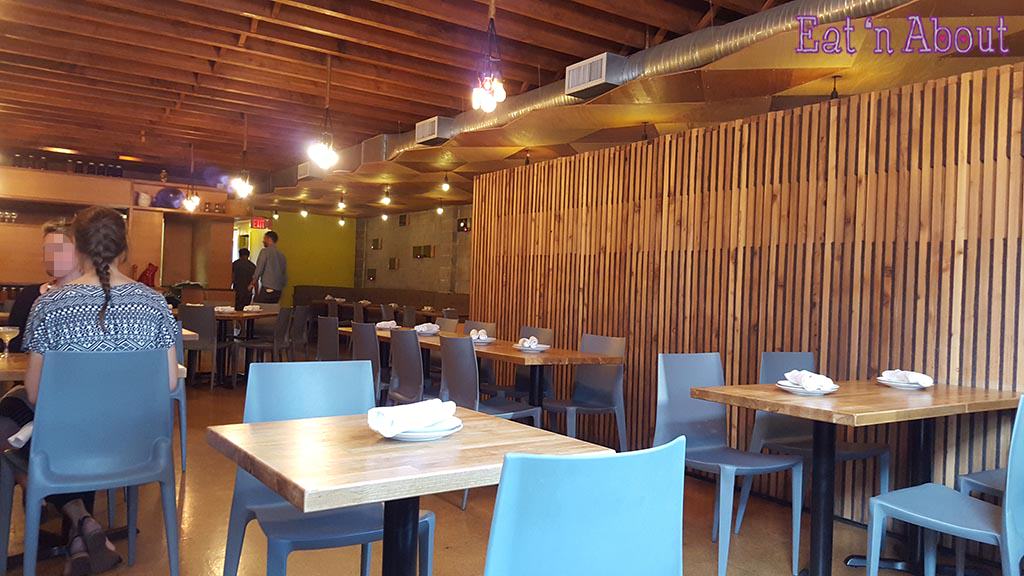 The inside of the restaurant – warm and inviting.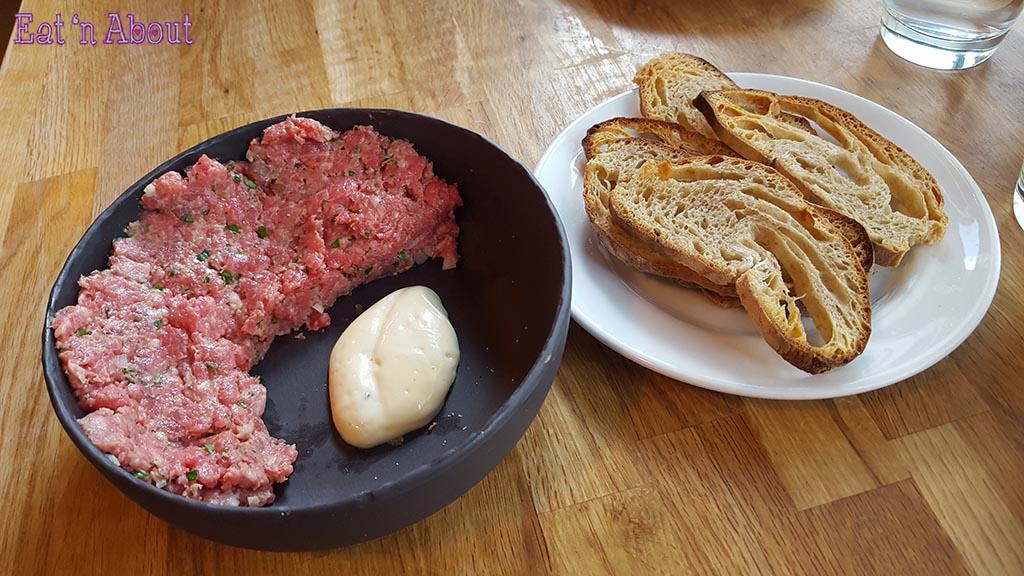 We decided to share an appetizer of Aged Beef Tartare ($15).  Man was there a lot of meat…we felt like we could get two hamburger patties out of this dish.
The meat was very well seasoned but a bit on the dry side, but it was yummy.  There should've been more bread though for the amount of meat.  We ended up just eating forkfuls of meat in the end.