One of my running days with Fannypack is on Sundays.  It just so happens that every Sunday, there's a Food Cart Fest Vancouver held at the Olympic Village.  So naturally we made plans to go after our weekly Sunday morning run.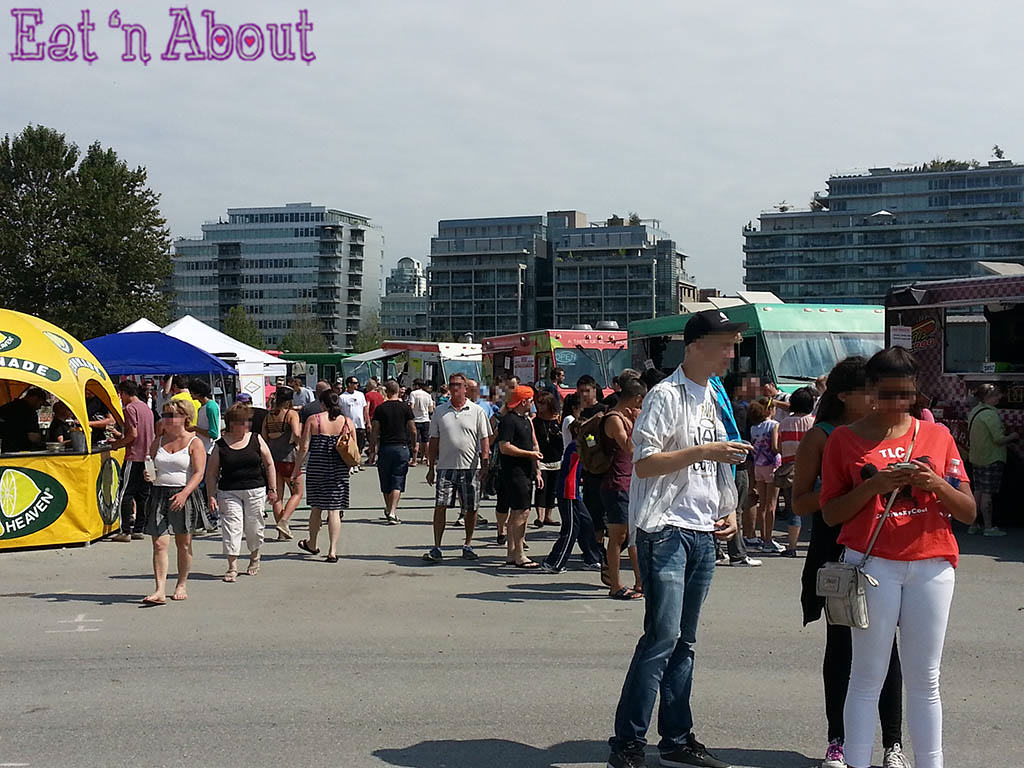 It costs $2 to enter unless you're a certain demographic (Vancity member or food donation). Outside the gate they've posted a chalkboard of the vendors of the day.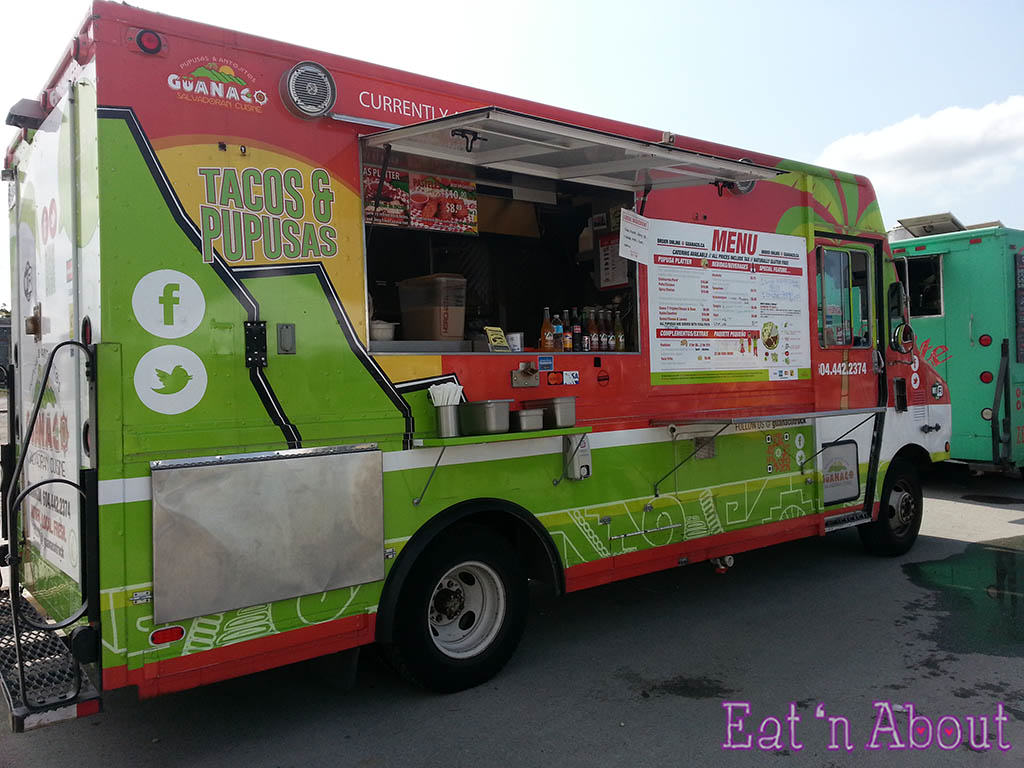 I was excited to see that Guanaco Truck was going to be here, as I've been wanting to try their pupusas ever since I've first tried pupusas at the Surrey Fusion Fest a few years back.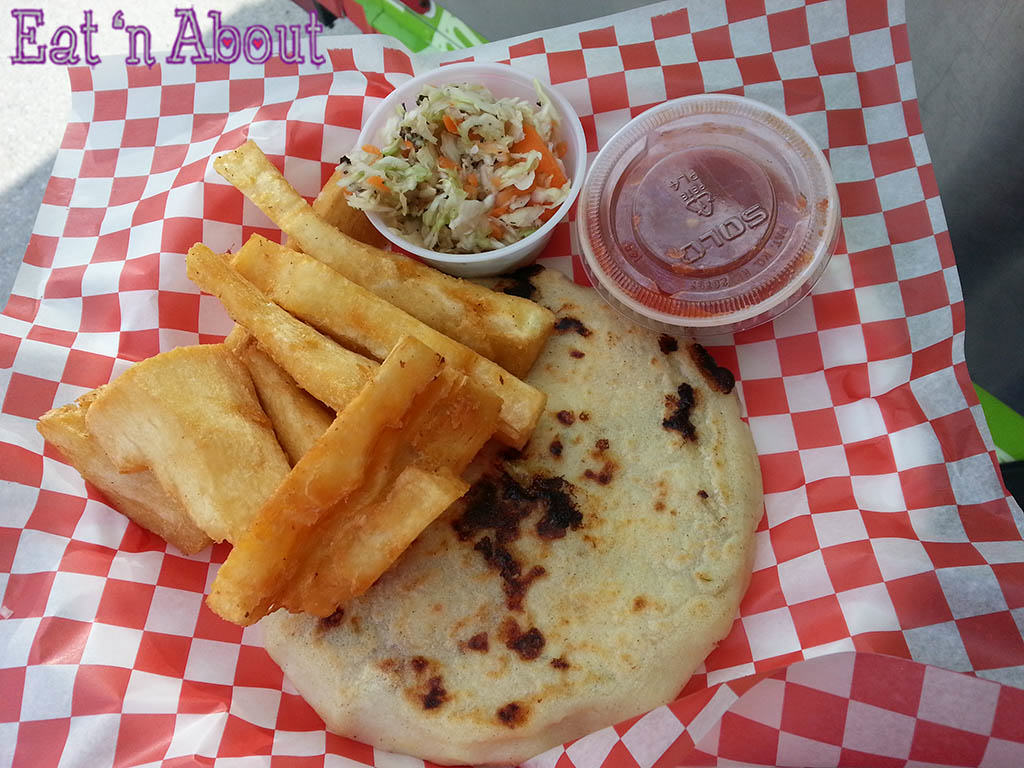 I decided to get the Chicharron Pupusa Platter ($10). It came with their pupusa, which is a handmade tortilla filled with my choice of pork, with vegetables, cheese, loroco (a small unopened vine flower bud from Central America. Loroco tastes similar to chard, or a cross between mild broccoli and squash with light nutty overtones), and refried black beans; curtido (pickled slaw) and salsa de tomate (fresh tomato sauce).  Also there was yucca fries. Continue reading →