We better be soaking up as much patio time as we can while we can!  Meeting up for lunch one day brought PrettySis, 2Sis and I to Chill Winston in Gastown.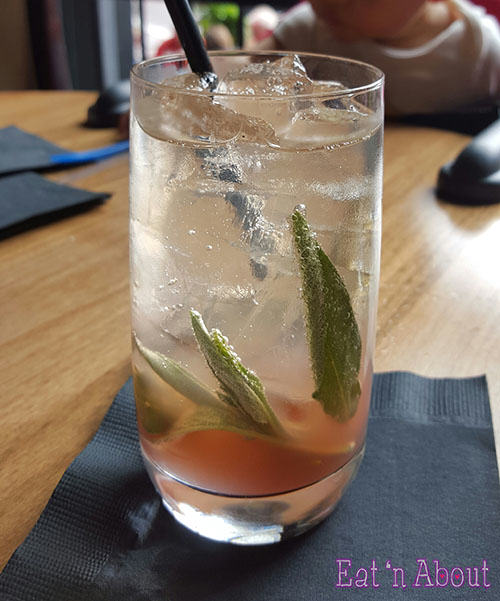 PrettySis ordered a Medea ($12.50) for 2Sis and it was gorgeous.  It was made with St. Germain elderflower liqueur, Campari, grapefruit juice, sage, and sparkling wine.  To be stirred before enjoying.
PrettySis has adventurous(ish) tastes like me so she picked the Ostrich Tartare ($18).  Made with "hand-cut BC ostrich pearl (a cut of meat), quail egg, potato chips, chicharrón, house pickles, and chimichurri."
The tartare was delicious and tender.  The meat was very nicely seasoned and the potato chips were equally awesome, and we were told that we could get more if we wanted.  The plate was just so pretty.  The chicharrón was a little bland though and could be even crispier and lighter in my opinion.