*All photos courtesy of Gail Bergman PR*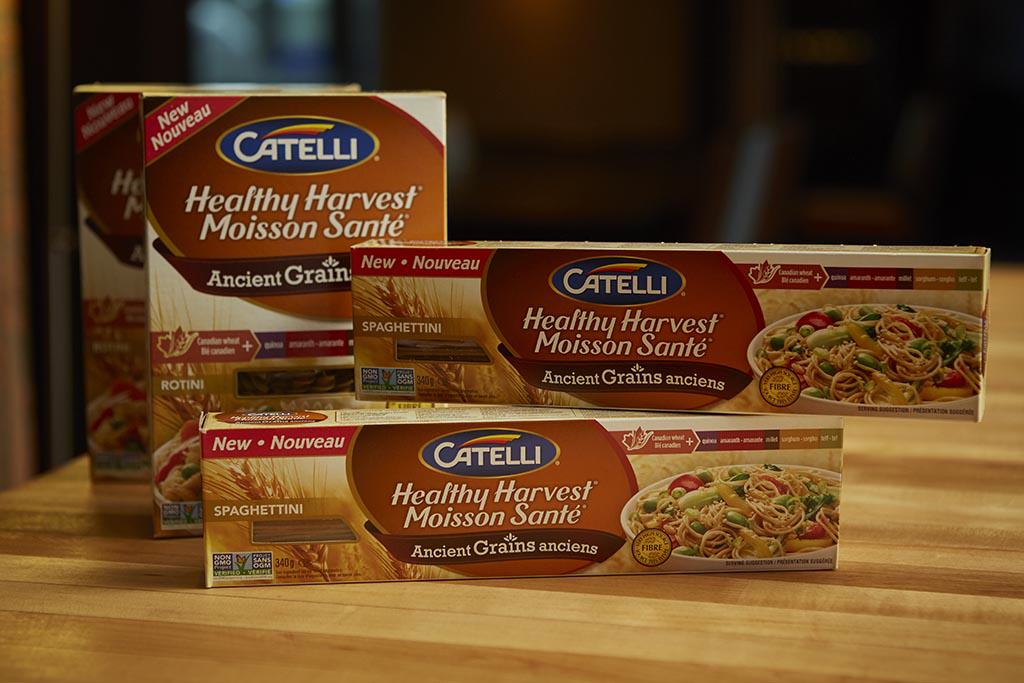 Ancient grains are all the rage these days, appearing in staples from simple flours, to breads and cereals. Now Catelli went a step further and introduced to us their new dried pasta - Healthy Harvest® Ancient Grains.  There's a giveaway involved at the end…so please keep reading!!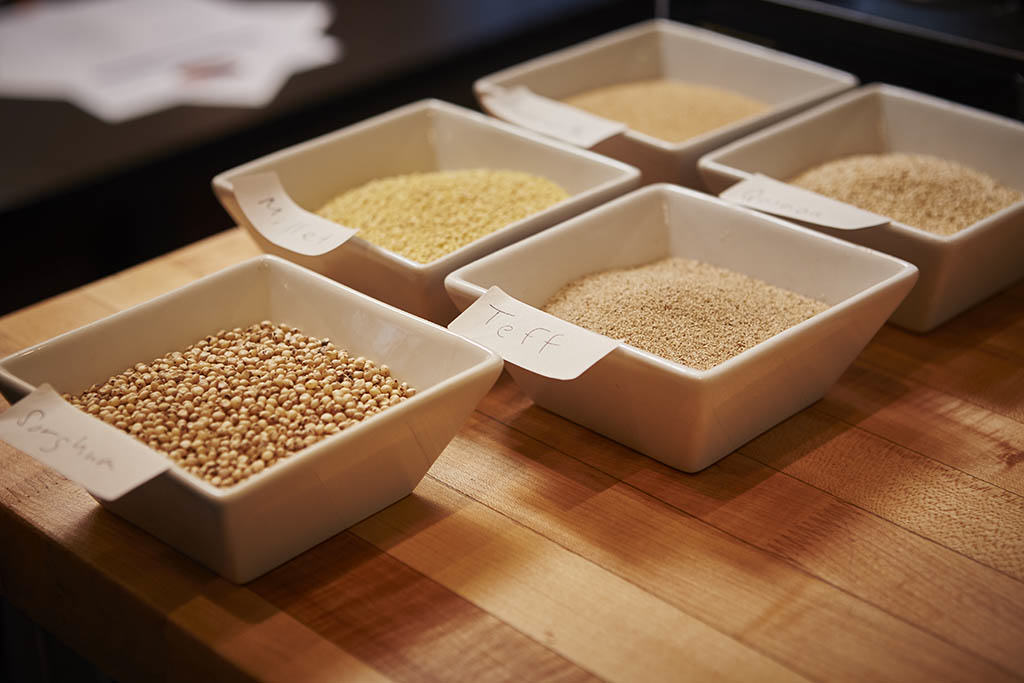 Catelli® Healthy Harvest® Ancient Grains pasta blends 100 per cent Canadian whole wheat (Go Canadians!!) with five wholesome ancient grains: quinoa, teff, amaranth, millet and sorghum. Certified GMO-free (NON GMO Project Verified), Catelli® Healthy Harvest® Ancient Grains pasta is available in three cuts – Spaghetti, Spaghettini and Rotini.
The toted health benefits of these grains are as follows:
Quinoa: Dating back to the 13th century South American Inca Empire, quinoa is high in fibre, protein and minerals – including magnesium, potassium, zinc and iron – and low on the glycemic index.
Amaranth: Native to the Americas and prized by Aztec civilization, amaranth is rich in protein, containing all the essential amino acids, key vitamins, and minerals such as calcium, magnesium, potassium, phosphorus and iron.
Teff: Originating in Ethiopia and Eritrea between 4,000 BCE and 1,000 BCE, this poppy seed-sized grain is high in protein, fibre, calcium, thiamin and iron.
Sorghum: Domesticated in Northeastern Africa more than 5,000 years ago, sorghum – a good source of vitamin B6, riboflavin, thiamin and magnesium – is known to support digestive health, help fight cardiovascular disease and help control blood sugar levels. 

(Side note: You can pop sorghum…it looks just like mini-popcorn!!)

Millet: Cultivated 4,000 years ago from wild West African grass, this nutty-flavoured grain is known to be heart healthy, containing a high level of protein, magnesium and niacin. Alkalizing to the body, millet is considered one of the most digestible and non-allergenic grains available.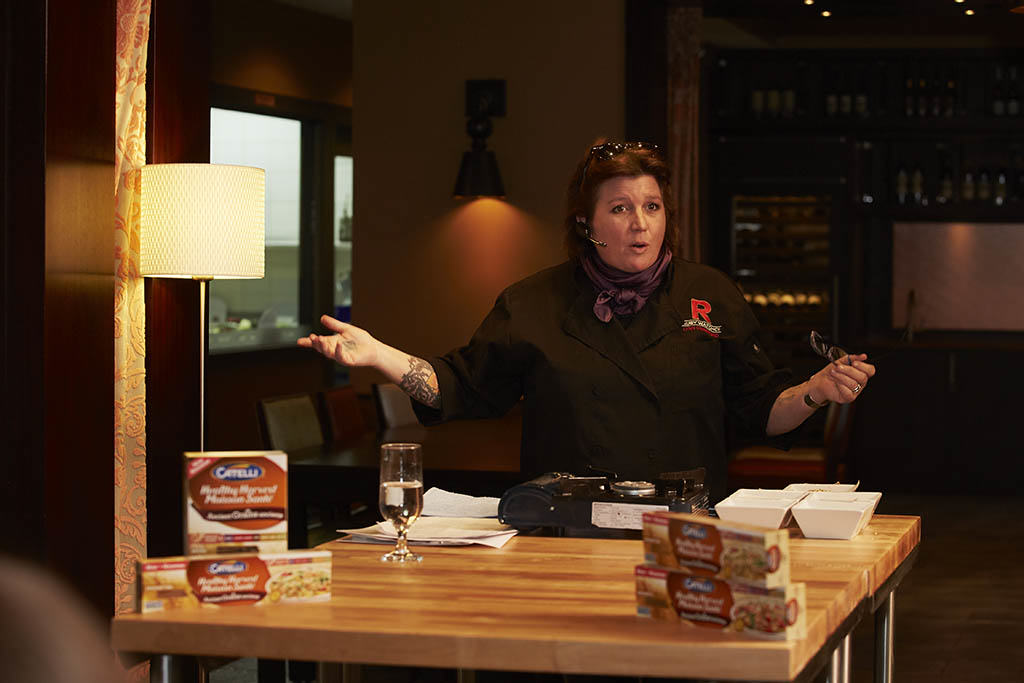 Catelli had enlisted the food expertise of celebrity chef Lynn Crawford to help launch the new line. I was one of the lucky bloggers who got the chance to meet Chef Lynn (who was HILARIOUS by the way), learn about the product, and to take home the recipe she had specifically created for the Healthy Harvest Ancient Grains pasta. This all took place very appropriately at the Pacific Institute of Culinary Arts near Granville Island.