For Miz Brown Sugar's birthday this year we went to Heirloom Restaurant for dinner.  Heirloom is a vegetarian/vegan restaurant that I had wanted to try for a while but never got around to it, so this was a fantastic excuse to go.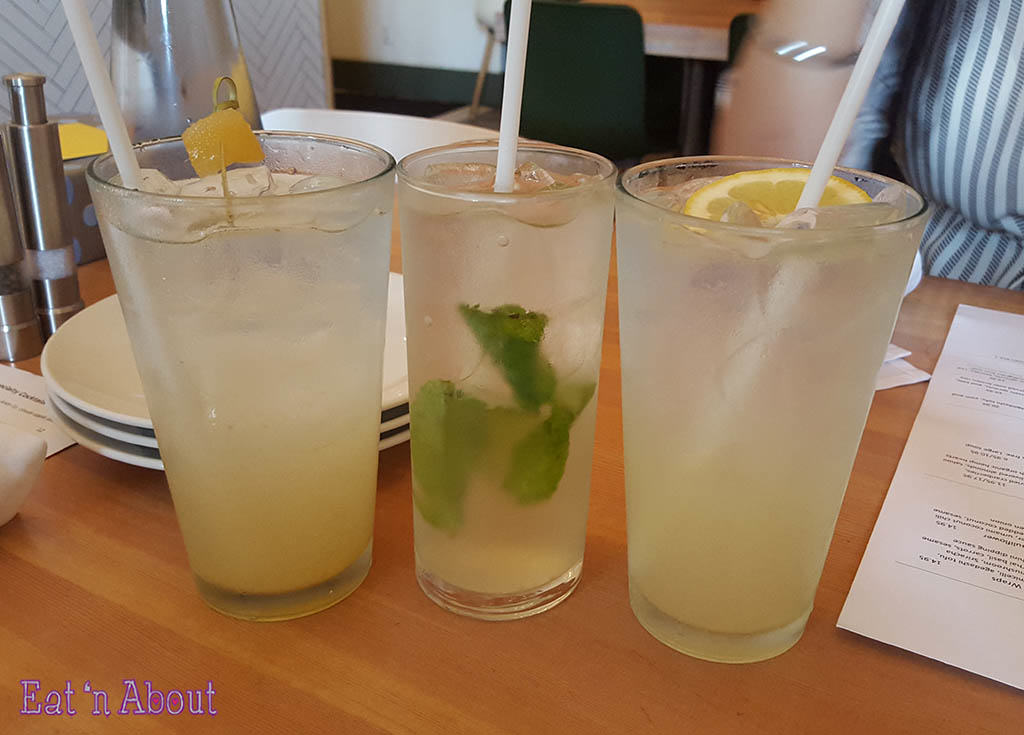 We all started with drinks, all virgin.  From left to right is the Ginger Spritz ($6, made with 'Frost Bites' ginger syrup, sparkling water, and a touch of lemon), the Feature Shrub ($6, fresh seasonal fruit and apple cider vinegar based syrup, fresh mint, sparkling water), and the Classic Lemonade ($5)
Mine was the Feature Shrub, and honestly, I couldn't taste what the seasonal fruit was.  All the drinks were very refreshing.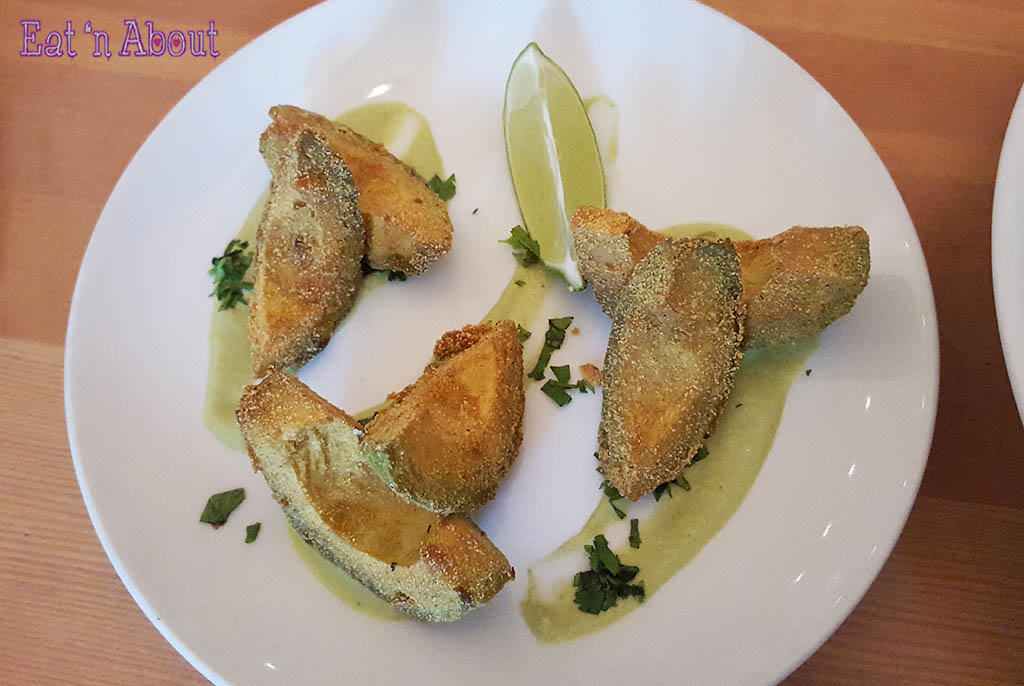 C-Dizzle and I shared an appy of Avocado Frites ($10.95) served with a creamy cilantro sauce.  I thought this was quite pricey for six wedges of avocado (making up one whole one I guess?).  Felt they were stingy with the sauce too.  And honestly this really wasn't that spectacular.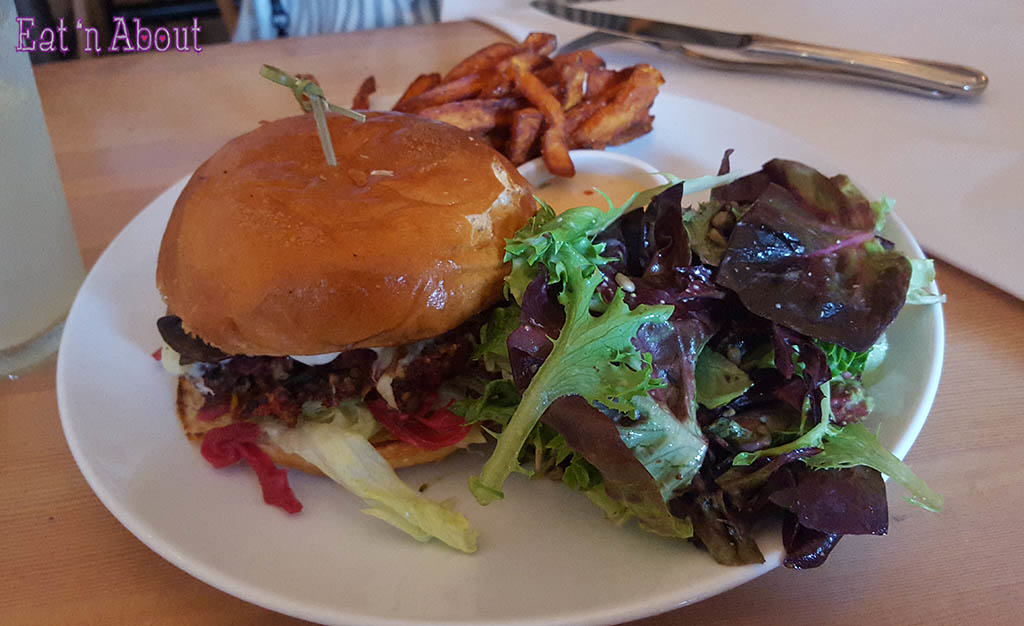 C-Dizzle and Miz Brown Sugar both got the Royale with Cheese Burger ($19.95, vegetarian Heirloom patty, caramelized onions, sautéed mushrooms, garlic aioli, iceberg lettuce, pickled cabbage, aged white cheddar served on a brioche bun with yam fries and house salad).