It was Awkward Diner's champagne birthday, so to celebrate we all went for dinner at The Blacktail Florist in Gastown.  It was actually an awkward restaurant to find, as they didn't really have a large sign at all.  I only found it by following a sandwich board upstairs.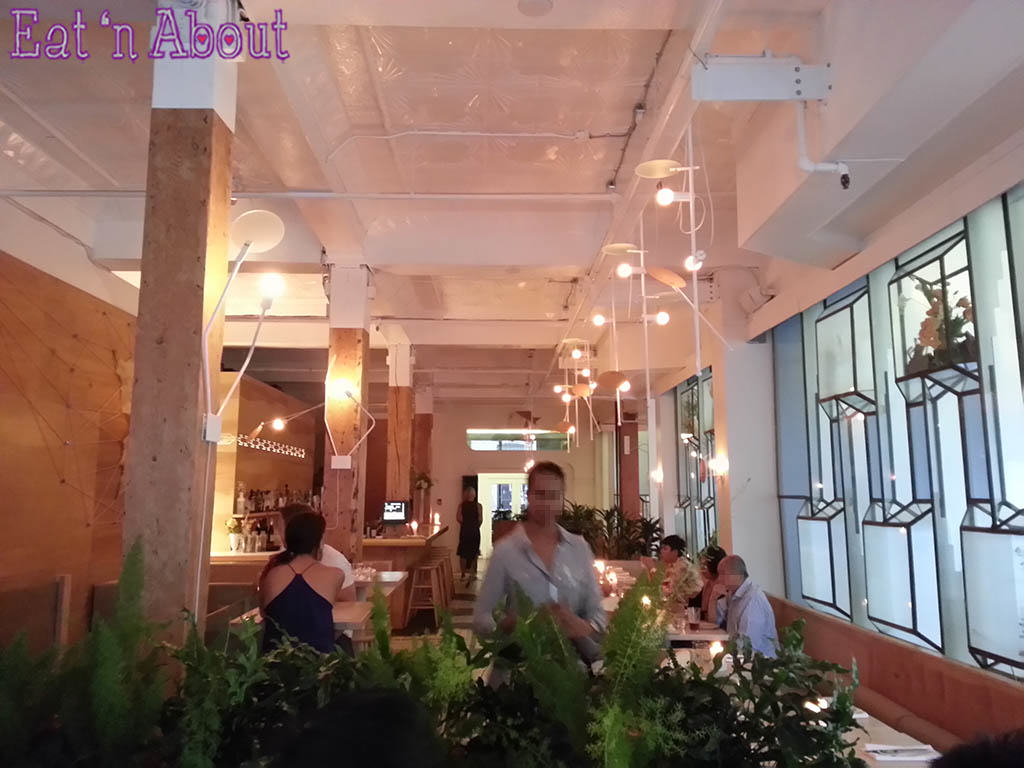 Once inside though, the ambiance was warm and inviting.  Funnily enough, despite the word "florist" in their name, there was little flora to be found, aside from the greenery behind us.
At the time of our visit, Blacktail Florist had not uploaded their latest menu online, therefore we can say we came in with no expectations in mind.  That kind of reminds me of pre-internet days…when we didn't have the luxury of previewing a restaurant's menu prior to the visit…how did we ever manage back then??  It's quite hard to imagine now actually.
The restaurant's menu is quite small, and frankly, there wasn't much to choose from.  I guess for a small restaurant like this, keeping to a small few dishes allows them to easily control the quality and to perfect them.