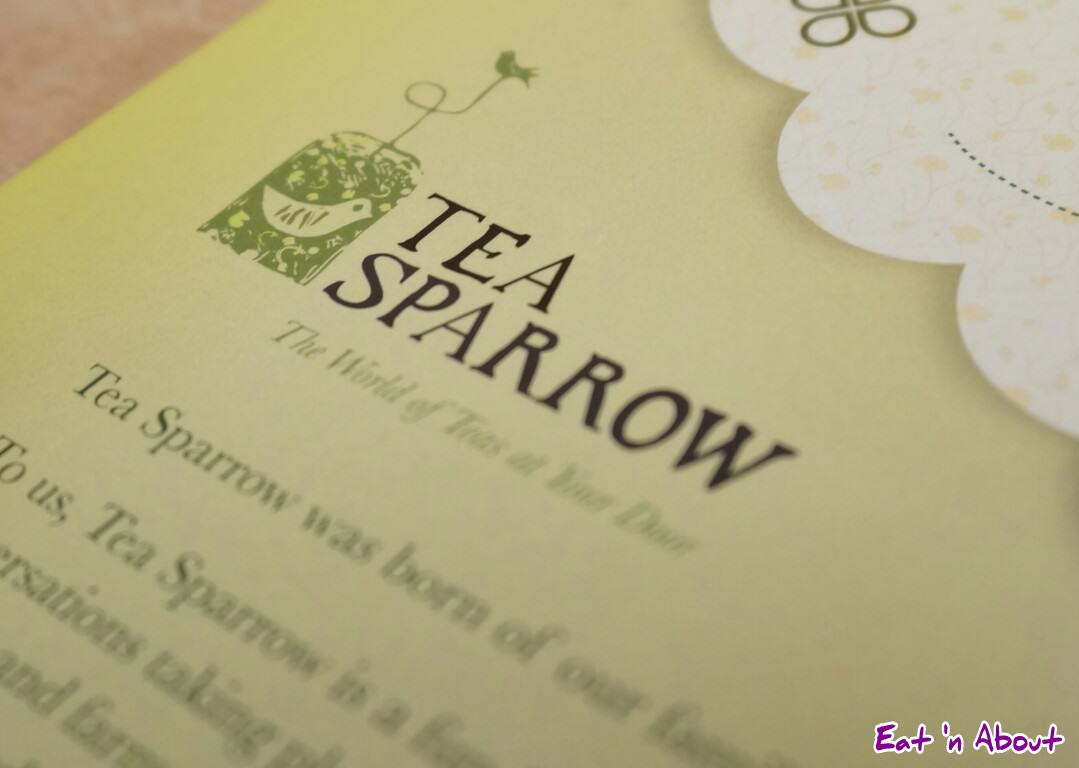 Before I get into my Tea Sparrow Subscription Tea Box review (and give you the promo code at the bottom!), let me give you a bit of background.
Because of my Chinese heritage, tea has always been a big part of my life growing up.  I remember my grandpa would always have a carafe of really dark black tea brewed, ready to be drunk any time of day.  He also had one of those traditional ceramic tea cups with little rice shaped translucent windows, topped with a lid whose sole purpose is to hold the loose leaves away from the swig he's about to take.
Then there's the family dim-sum lunches and dinners.  There's always unlimited pots of various teas at the table, each filled with a handful of loose leaves, ready to be re-steeped again and again throughout the meals.
Long story short, tea has always been associated with good memories with me, so when Tea Sparrow asked me to review one of their monthly subscription boxes of tea, I was thrilled.
Tea Sparrow is an online company that offers a monthly subscription service.  They do not blend their own teas but instead source them from different companies from around the world.  In each monthly box you get a selection of 4 teas, and if you enjoy one of the selections, they provide the means for you to order more straight from the tea blender themselves.
There are a few options for a Tea Sparrow subscription, pricing as follows:
A One Time Tea Box – one Tea Box, one time ($25)
3 Month Prepaid Subscription – three tea boxes over three months ($66)
6 Month Prepaid Subscription – six tea boxes over six months ($120)
Ongoing subscription – here you can subscribe for ongoing tea boxes at $20 per month.  You can start/ pause/ stop this subscription at any time.
My box came with the following selections: Tea Desire's White Tea Champagne, Le Palais des Thes' Rooibos Du Hammam, Samovar's Organic Masala Chai, and Cacao Tea from Tisano.
White Tea Champagne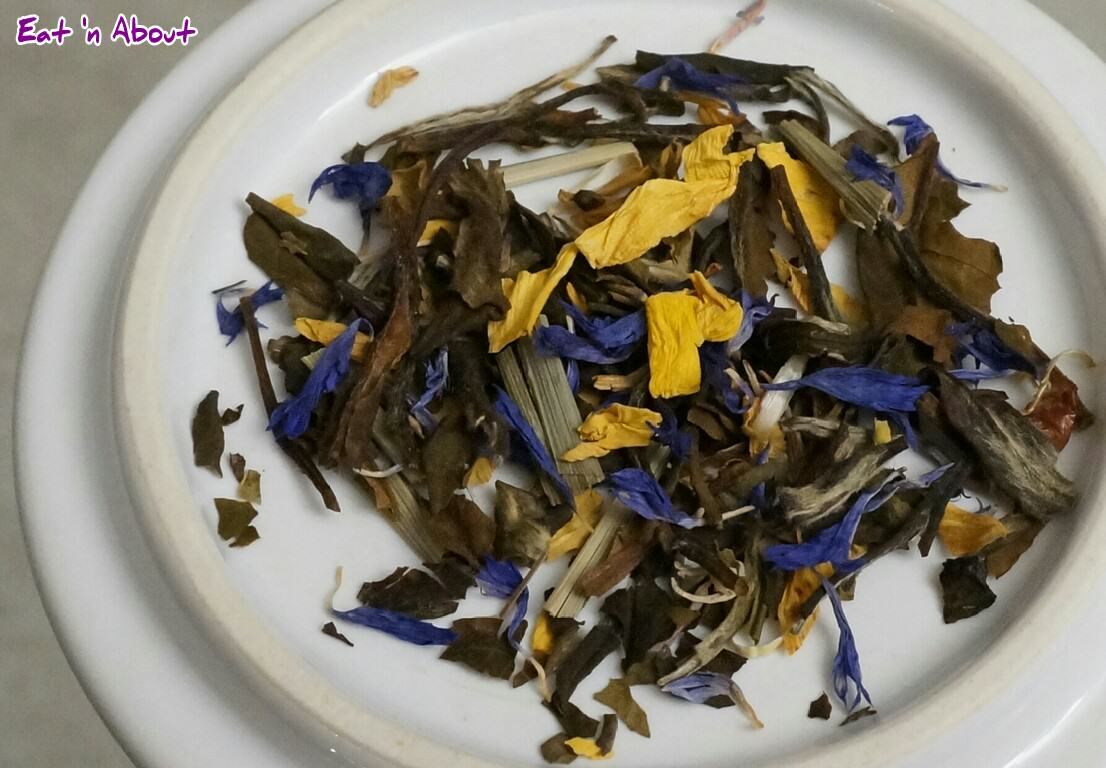 "White tea, black and red currants, balm leaves, lemongrass, cornflower and sunflower blossoms."
White Tea Champagne from Tea Desire was hands down the prettiest of the bunch with the blue cornflower and cheery yellow sunflower blossoms. There were dried currants in the mix and the fruity flavors really come through in this sophisticated white tea. However I found the same flavors to taste a bit artificial even though I'm sure they're not.  Out of the four teas, this was my least favorite because of that.
Rooibos Du Hammam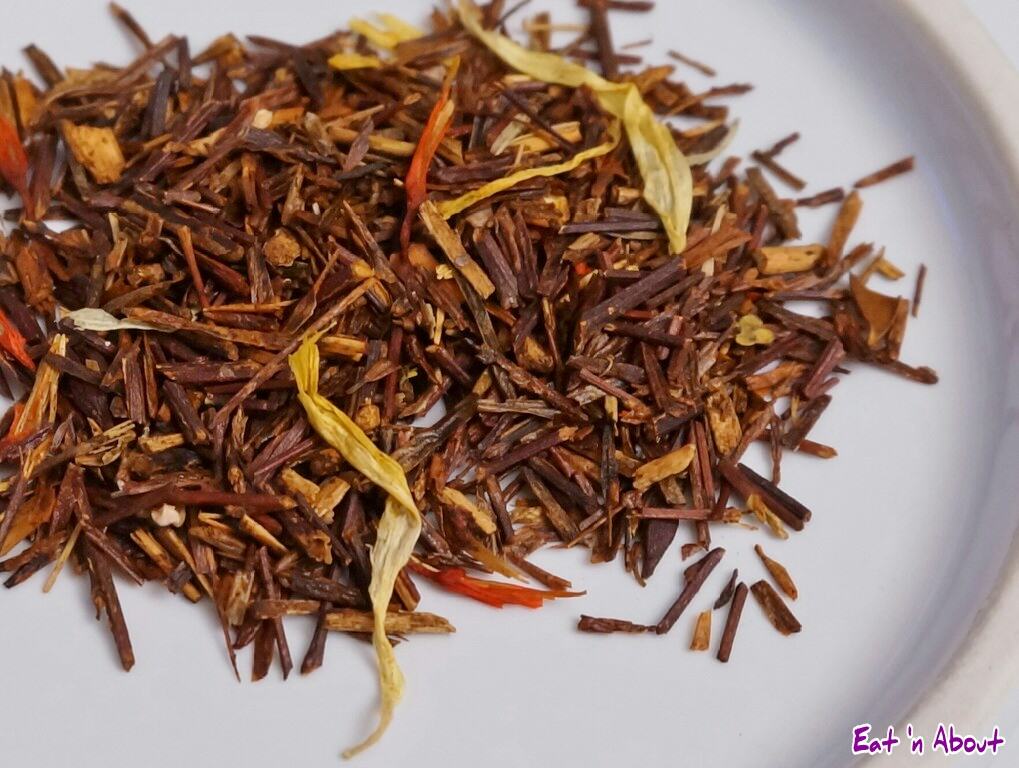 "Rooibos, rose, berries, orange flower water and green date."
I have to admit I have not been a fan of Rooibos.  There's a sort of licorice-y note to it that I don't particular enjoy, so I tend to steer clear of this type of tea.  However, I was pleasantly surprised with this one from Le Palais des Thes.  I don't quite know what it is but Rooibos Du Hammam has strong vanilla notes even though that's not in the ingredients. This is a very smooth and fragrant tea.