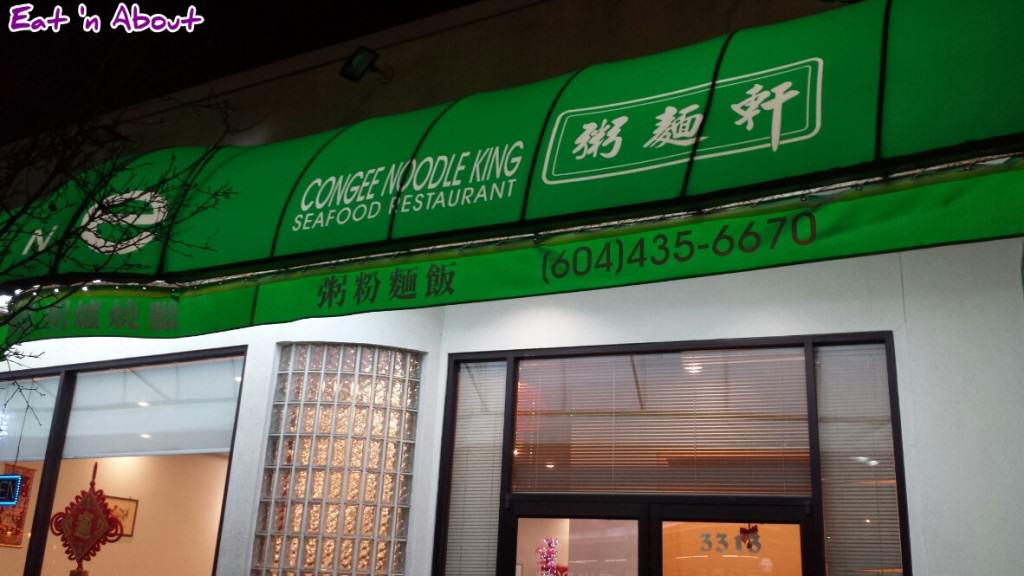 After an evening downtown I had a congee craving so Wendy suggested we try Congee Noodle King Seafood Restaurant, an unassuming Chinese place along Kingsway that does a late night menu.  The menu is quite varied and has three tiers priced at $5.35, $6.45, and $6.95.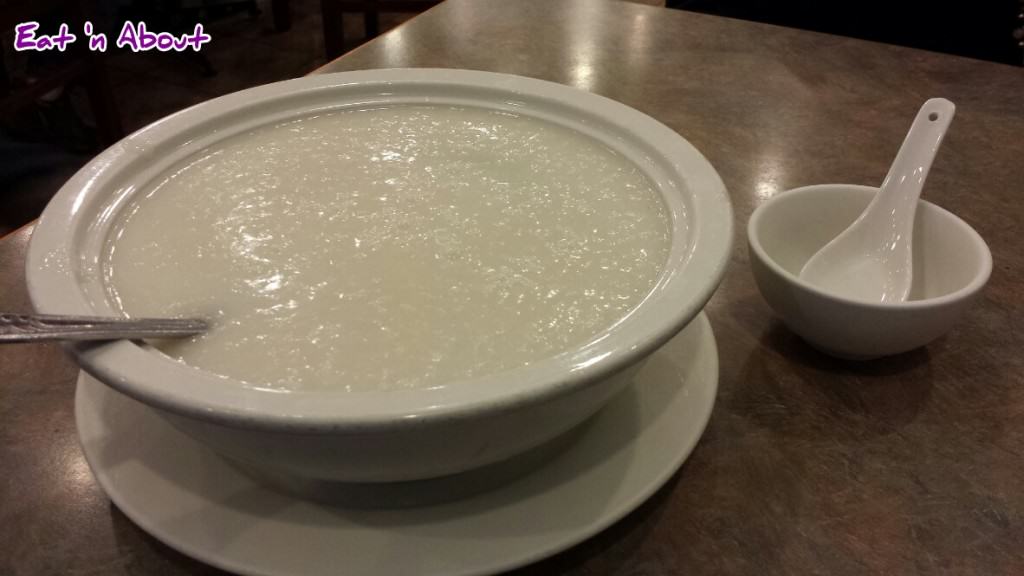 We ordered a Plain Congee (Large) ($5.35) and it was just that.  Pretty damn large.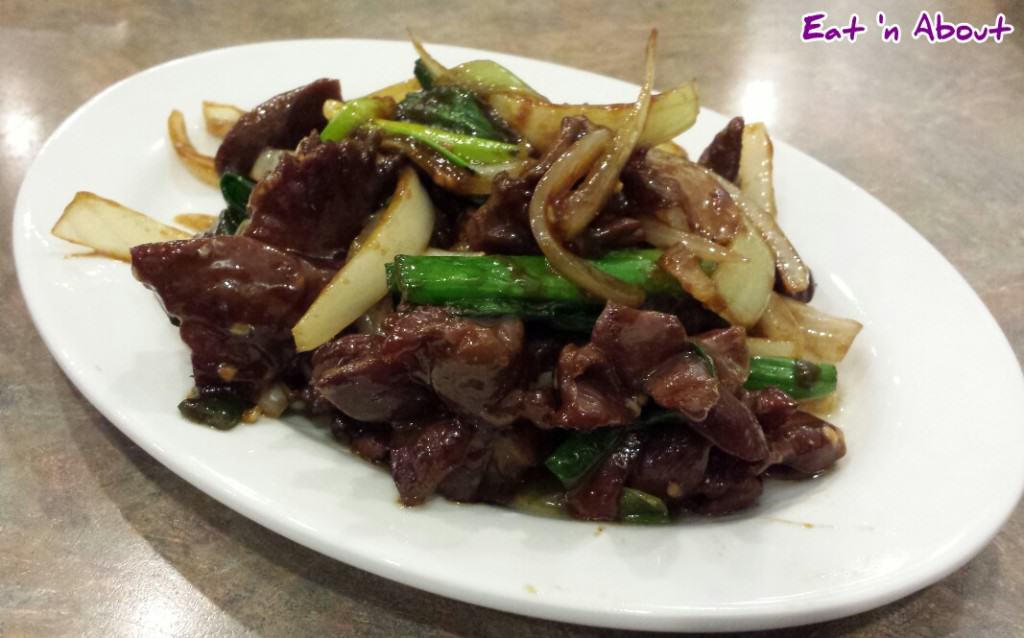 I decided to try something new to me with the Pan fried duck kidney w/ ginger and onion ($6.45).  It was done up with a sweet BBQ sauce and was equally enjoyable on its own or in the congee.  Texture varied between soft and chewy.