Another year, another Dine Out Vancouver!  This year I've decided to stay with the $28-$38 range of restaurants as I think those give you the best value for your money.  The first one for me this year is Shaughnessy Restaurant located at the Van Dusen Gardens.  I'm all for exotic game meats, so when I read that Shaugnessy Restaurant has elk and monkfish on their menu….BOOM!  Done!
The lobby area of the restaurant is quite large, the dining area itself seemed smaller.  Probably because a lot of people rent out this restaurant for weddings and such.
Bread basket arrived with two pieces of warm, fresh crispy rolls.  They were light and crispy on the outside (not tough and chewy) and warm, fluffy and soft inside.  They were perfect.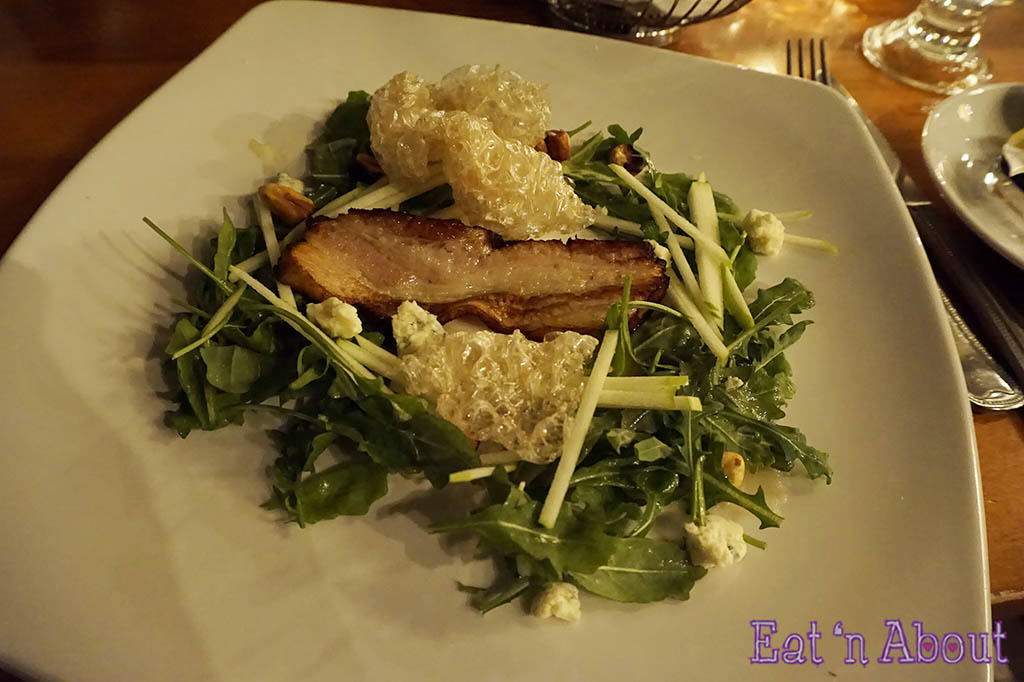 Buddy and I both decided on the Crispy Pork Belly to start.  It came on a bed of arugula and blue cheese, hazelnuts, and julienned apples.  Accompanying it were two light pieces of deep-fried pork rind (heaven!!).
The belly was moist and tender as expected.  The apple cider and oil vinaigrette really cut through the fattiness perfectly.  Toasted hazelnuts were very aromatic.  A good start indeed.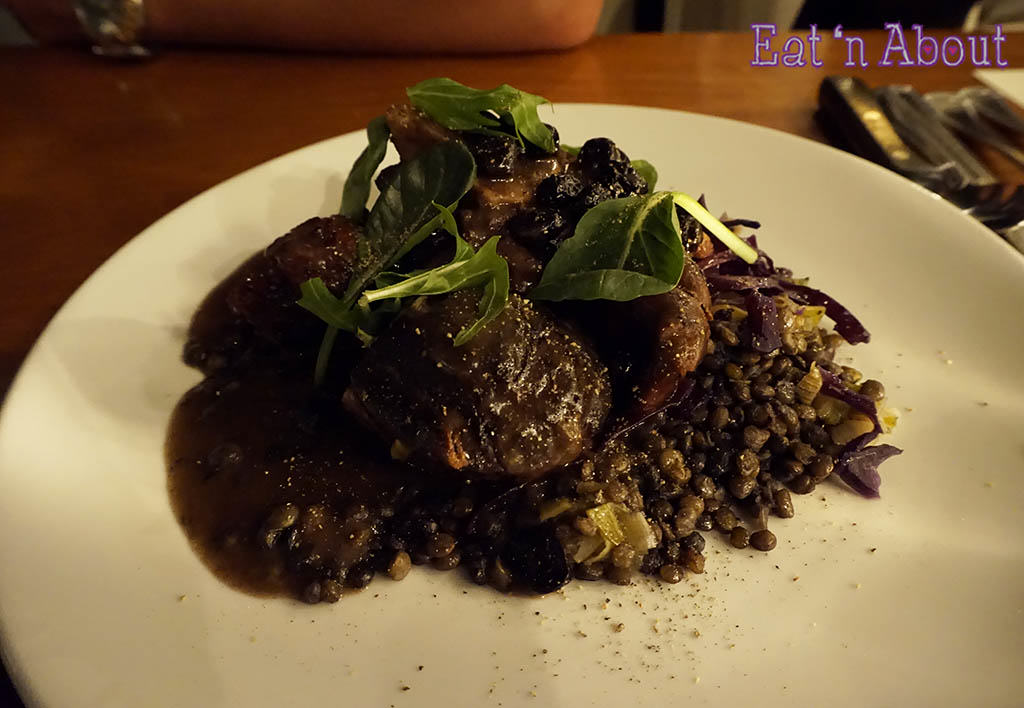 I was torn between either the Slow Cooked Rangeland Elk Osso Buco or the Pan Roasted Monkfish.  But I digressed and let Buddy take the elk since it should be more filling for him.  The meat came with sundried blueberry jus, leek confit with green lentils, apple cider & ginger braised purple cabbage.
The dish actually came quite lukewarm, more to the "luke" side.  That's a problem I've been noticing at a few restaurants nowadays, that the food doesn't arrive hot.  This being a braised osso buco, I expected it to be quite piping.
Anyways, putting that aside, the meat itself was tender enough to be fall-off-the-bone.  But it was a bit drier and tougher than your usual osso bucos of lamb or beef.  It was also distinctly gamier.  All in all, not bad.  Would definitely rate higher in my books if it was hot.