Way back during my high school years, there was a huge store in Richmond that sold Japanese snack and candy.  It was heaven as I was a huge Japanese fanatic back then.  I remember this store had loads of funky Japanese goodies you wouldn't find anywhere else.
One of the finds from that place was Tomato Candy.  I remember it tasting delicious and like a real, fresh tomato.  I also remember I was the only one to like it also when I offered some to my friends to try.
Unfortunately though, I was only able to try it once and had never seen it again, even on subsequent trips to Japan.
Until now!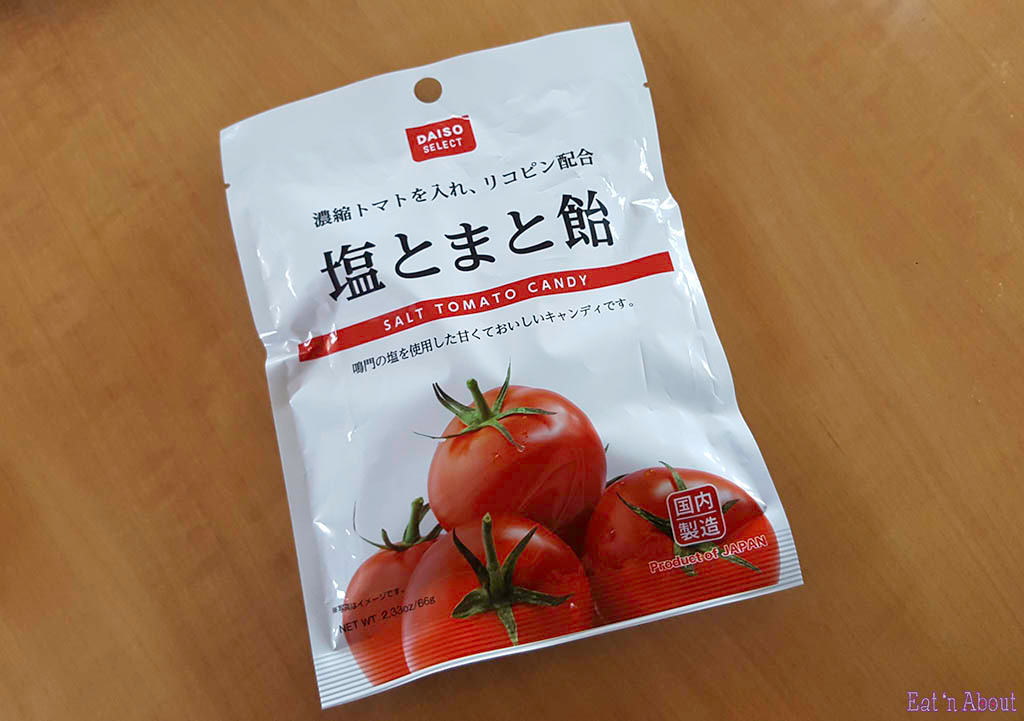 On a recent trip to Daiso in Richmond while perusing the snack section, AngryRussian was in awe of all the weird Asian flavors (he thought mentaiko is gross), and he was actually the one to spot the Daiso Select Salt Tomato Candy and commented on its weirdness.
Immediately memories of my teenage years came back and I got myself a pack ($2) to try.  AngryRussian couldn't believe it.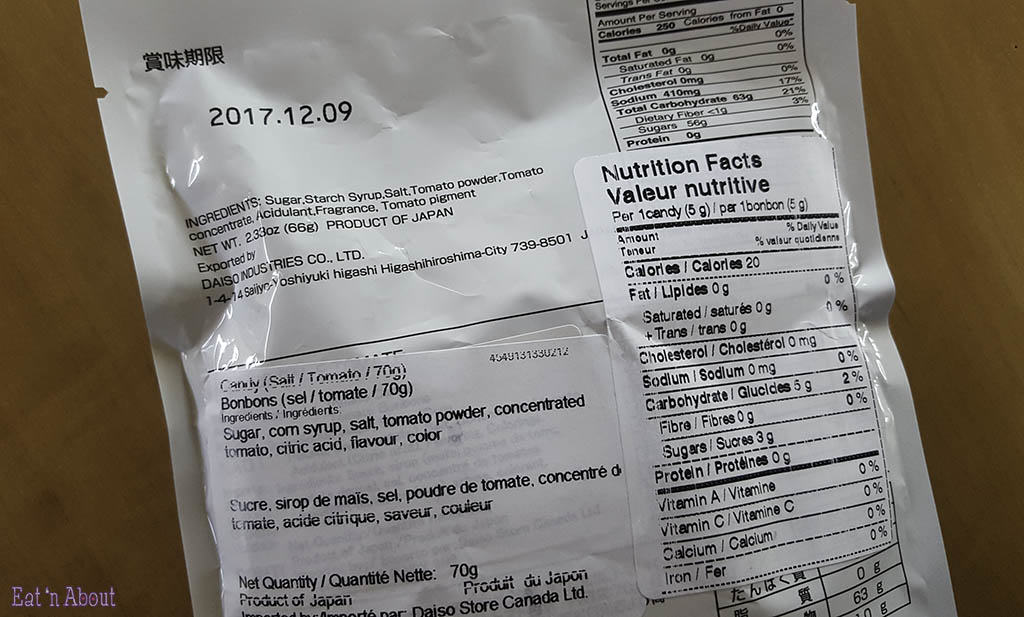 It was made in Japan and the ingredients list was pretty short- was glad to see that tomato powder and concentrated tomato were part of it.
Each candy was individually packaged.  It was delicious!
The candy tasted exactly like a fresh tomato, sweet and delicious right off the vine.  It had a hint of salt and complemented the tomato taste very much.  I'm a happy camper.  Extremely pleased to find this here so close to home.  I hope Daiso never gets rid of it!!!
Summary
Reviewer
Review Date
What Was Reviewed
Author Rating